Get To Know The DS 7 Crossback
08/03/2018 09:14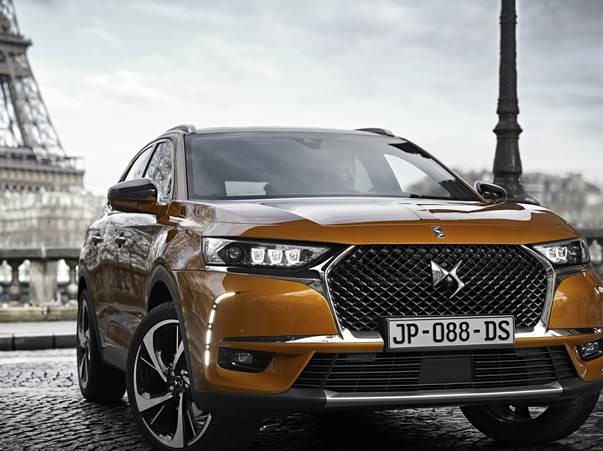 Get To Know The DS 7 Crossback
Do luxury in style and convenience with the new DS 7 Crossback. Elegant but strong, the DS 7 is the perfect SUV to add to your collection. We give you the lowdown on why this car deserves to be your new favourite car of 2018.
If the design feels familiar to you, you might mistake the DS 7 for a top of the range luxury car. It is also inspired by the DS E-TENSE concept car, with 3D Full LED rear lights, inspired by the scales of a reptile. The DS 7 Crossback continues its charismatic styling which a choice of stunning alloy wheels to complement your trim choice.
An interior that feels as grand as its exterior, the DS 7 sports many features that rival the standard luxury car. Inspired by Haute Couture, the cockpit invites you into the world of the high class with 'Clous de Paris' embossed accents complemented by up to two 12 inch screens, again depending on the trim, that gives you the ultimate in infotainment. Excellence is etched into the interior of the DS 7 with great room to adjust your driver's seat and steering wheel.
Sleek and smart styling give this DS 7 the edge against other premium SUVs on the market today.
The DS 7 comes with four engines that will keep you on the road until you reach your destination. If you go for the diesel, you'll have the choice of either the 1.5-litre or 2.0-litre, both giving you stability and reliability. If you'll be using the SUV for more urban city driving, you may want to invest in the 1.6-litre petrol - with either 178bhp or 222bph. These engines will take you on a daily commute the fast and reliable way, without compromising on speed.
With 2018 set to be a big year for new and updated cars, we suggest you take a look at the DS 7 and our latest DS 7 offers to get them before they're gone!