Honda are to begin testing EV charging technologies in the Marshall Islands
21/10/2015 15:14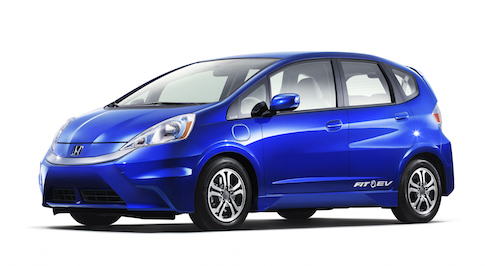 Honda are to begin testing EV charging technologies in the Marshall Islands
Honda will begin the demonstration testing of EV charging technologies in the Republic of the Marshall Islands, it has announced. The native government will assist the manufacturer in jointly conducting the testing, using Honda's Fit EV and the Honda Power Charger.
Honda held a ceremony to mark the beginning of testing on Monday, taking place in front of the Marshall Islands' government building. The event was attended by Christopher Loeak, president of the Marshall Islands, Hideyuki Mitsuoka, and Fumihiko Ike, chairman and representative director of Honda.
The reasoning for Honda choosing the Marshall Islands for testing is that the remote republic is entirely dependant on imports for its energy supply. Additionally, the country is affected by rising sea levels, making it crucial to tackle the issue of global warming by reducing CO2 emissions.
As a result, the nation has to increase energy self-sufficiency and to reduce energy costs, including transportation costs.
Through the use of Fit EV and Honda Power Charger, Honda along with the local government will explore the possibility of mainstream electric transport, as well as the installation of EV charging infrastructure in the Marshall Islands. It is hoped that the results of their findings will lead to a correction of the country's energy problems.
by: Oliver Harry