Honda Celebrate 50 years in Britain
21/10/2015 16:51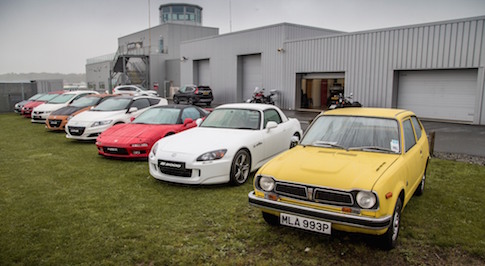 Honda Celebrate 50 years in Britain
Honda has celebrated its 50th year of trading in the UK at a special event, showcasing their range of cars, bikes and equipment.
The event held at Silverstone, also marks fifty years after the manufacturer's first win in Formula One at the 1965 Mexican Grand Prix.
This year also heralds the 30th year of Honda's UK Manufacturing based in Swindon, which employs 3,200 people and produces both the Civic and CR-V.
Phillip Crossman, Managing Director of Honda UK, said, "This year marks the golden anniversary in the UK with fifty years of rich history in trading bikes, power products and cars.
"Our business has changed radically since it was launched in the swinging sixties, adapting and evolving to suit the demands of riders and drivers over the years.
"I can well imagine that Honda will be a completely different organisation in 2065 but still selling quality and trusted cars, bikes and power products."
by: Vertu Editorial