Honda feature in Autotrader's Best Bike Awards 2015 shortlist
26/10/2015 15:02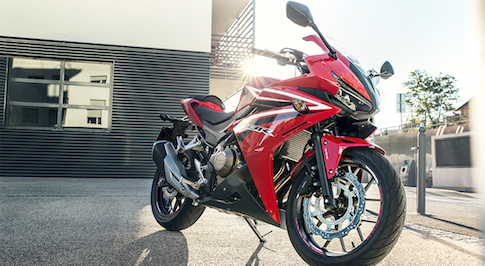 Honda feature in Autotrader's Best Bike Awards 2015 shortlist
Auto Trader has released its Best Bike Awards 2015 shortlist, and Honda features across the 12 categories.
In the Best A1 category, Honda's small-capacity commuter, the CB125F, is joined by two competitors. The CBR500R, introduced specifically to sit in the new A2 licence bracket, has been selected for the Best A2 category.
Honda's NC750X has been shortlisted in the Best Commuter category, and finally the Japanese manufacturer's CRF250L has made it onto the Best Enduro shortlist.
The overall winners will be selected next month by a panel of motorcycle experts and presented with an award by Auto Trader Editor-in-chief, and keen biker, Jon Quirk.
Commenting on the shortlist, Quirk said: "It has been a vintage year for new motorcycles and that's reflected by the rise in new bike registrations across multiple categories. As of October, there are already 10,000 more new bikes on our roads compared to last year, which is great news for an industry we are passionate about supporting. We hope the Best Bike Awards continue to help Britain's bike-buying public, as well as convince more people to the benefits of two wheels."
by: Laura Thomson