Honda reveal next generation Fuel Cell vehicle
29/10/2015 13:54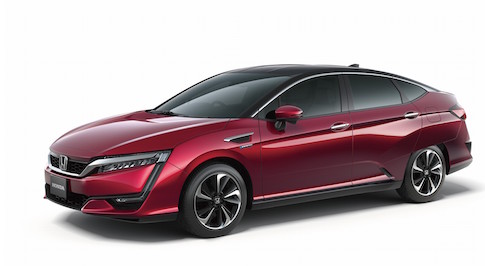 Honda reveal next generation Fuel Cell vehicle
Honda has unveiled its next generation vehicle at the Tokyo Motor Show, named the Honda Clarity Fuel Cell vehicle.
The Japanese manufacturer was the pioneering carmaker in Fuel Cell technology with its Honda FCX Clarity, which was sold between 2008 and 2014.
The latest vehicle to be revealed boasts a range of over 400 miles and is engineered to use the high output of Honda's fuel cell stack and the power assist of the lithium-ion battery to provide instant and powerful acceleration.
It is the world's first production model of a fuel cell powered sedan to house the entire fuel cell stack and drivetrain system in the space normally occupied by the engine and transmission.
Both the interior and exterior of the vehicle are cleverly designed to provide a comfortable, spacious cabin, whilst retaining a slender and aerodynamic profile.
The advanced driver interface uses Honda's design principles of instant recognition and intuitive control.
The Clarity Fuel Cell is set to go on sale in Japan from early 2016, with an European launch expected to follow later on in the year.
by: Laura Thomson