Honda to premiere exciting refreshed range and concepts at Frankfurt International Motor Show
26/08/2015 16:43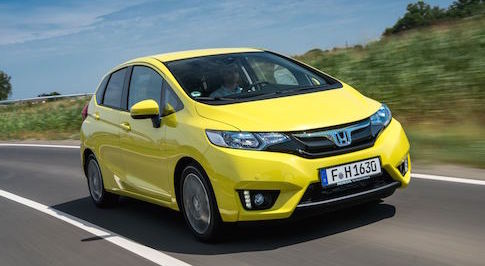 Honda to premiere exciting refreshed range and concepts at Frankfurt International Motor Show
At the upcoming 2015 Frankfurt Motor Show, Honda will present its latest model range of entirely refreshed and all-new cars.
The Japanese automobile giant will also showcase advanced technologies and design concepts that demonstrate its ingenuity in creating the vehicles of the future.
The Honda Jazz and HR-V will feature at the show, which will take place from the 17th to the 27th of September. The two models feature sophisticated new design concepts and class-leading interior space and versatility and are due to arrive in UK showrooms from September.
Also on the line up are Honda's Civic, Civic Tourer and Civic Sport, joined by the 'race car for the road' Civic Type R, which was debuted earlier this year at the Geneva Motor Show.
Visitors to the Motor Show will witness the global premiere of 'Honda Project 2 & 4', which won the global design competition run by Honda.
Honda Project 2 & 4 represents the company's drive to inspire and reward creative thinking. Designed together by Honda's motorcycle and automobile design centres, the Honda Project 2 & 4's cabin-less structure produces an immersive driving environment combining the freedom of a motorcycle and the manoeuvrability of a car.
by: Laura Thomson