November's Colleague of the Month
07/12/2018 13:37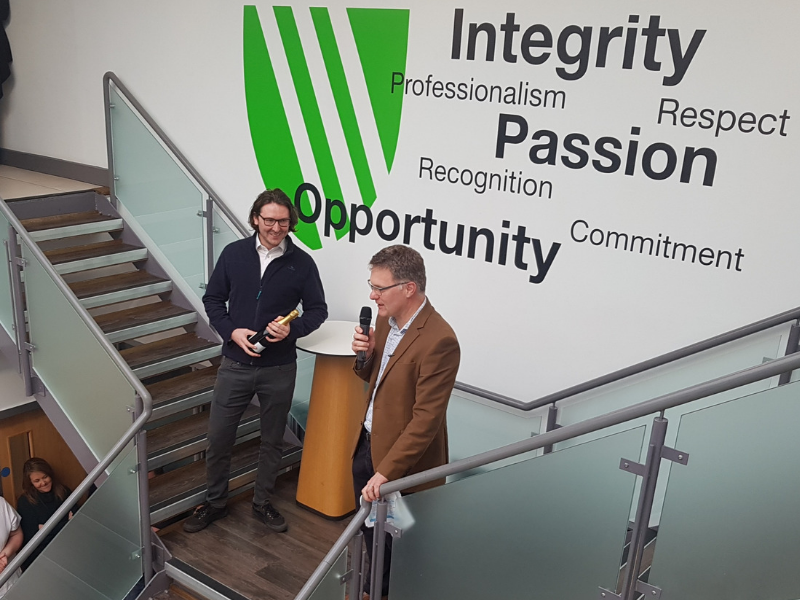 November's Colleague of the Month
We believe that recognition is important, so every month we undergo the difficult task of picking one individual that's stood out. This month's winner is...
Liam Lagan, Web Developer, Marketing Department
Here's what Liam's line manager had to say about him: "Hired as a junior developer, Liam has progressed to a mid-to-senior level in just half a year. Such progression, especially in a technical role is unusual, and is because he has a passion for development and is the epitome of 'self-taught'.
"Liam has a broad development skill-set because he does not rest until he understands the intricacies of each development task. He isn't hindered by barriers or protocol, and is therefore able to see and act outside the box.
"He has a rare mix of high IQ and EQ - the two essential ingredients to make a great developer.
"Liam has strong business acumen. He thinks beyond development, and looks not just at the 'what' but the 'what next' and the implications and unintended consequences of what he works on.
"In deciding to get into software development, Liam has saved the world from another lawyer….which in itself is reason enough to win!"
Well done Liam - enjoy your bottle of bubbly and the VIP parking privileges!
If you think you have what it takes to join Vertu Motors, Click Here to see our current vacancies.