Vertu Motors plc thanks colleagues at celebration lunch
16/11/2017 15:32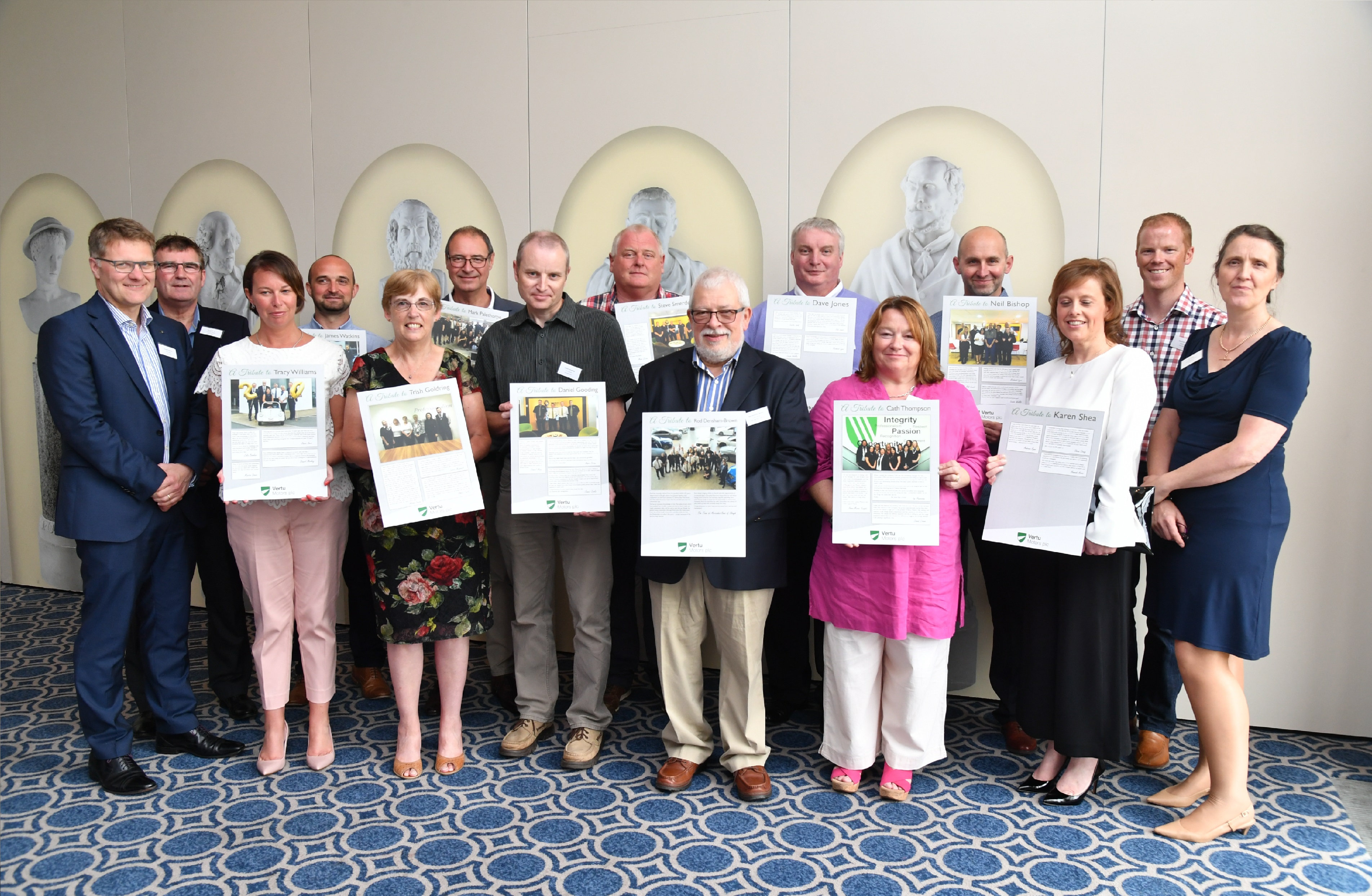 Vertu Motors plc thanks colleagues at celebration lunch
Vertu Motors, the UK's sixth largest motor retailer, has recognised the loyalty of colleagues who have worked for its dealerships for up to 40 years.
Vertu Motors CEO, Robert Forrester hosted the lunch at the luxury Bowood Estate golf and spa resort, which celebrated the service of colleagues from across Vertu Motors' dealerships including Bristol Street Motors, Vertu Volkswagen and Vertu Mercedes.
Vertu Motors was founded in 2007 but many of the dealerships it now operates have been serving customers for many decades.
The dedicated colleagues, whose experience with Vertu ranges from 20 to 40 years, hold positions across all areas of the motor retail industry including servicing, accounts, sales and marketing.
Attendees were thanked by Mr Forrester and heard testimonials from at their respective dealerships. Amongst those celebrated was Matthew Green, who has been with the Bristol Street Motors Nissan Northampton dealership for 20 years. Colleagues praised Matthew's commitment to leading his team, highlighting his willingness to listen to suggestions from colleagues at all levels of the business and help them to complete task 'right the first time, every time'. He was also recognised for his charity fundraising efforts, including several competitive eating competitions.
Robert Forrester, chief executive at Vertu Motors, said: "It is great to be able to sit down with some of our longest standing colleagues and be able to speak with them one-to-one. I have heard some fantastic stories about their time in the motor retail industry and how the trade has changed.
"All of our long serving colleagues are experienced and each plays a crucial role in the success of our business. Having heard some very complimentary testimonials I am pleased to say that they demonstrate the key Vertu Motors values of passion, respect, professionalism, integrity and commitment."