Vertu Motors thanks longstanding colleagues
16/11/2017 15:38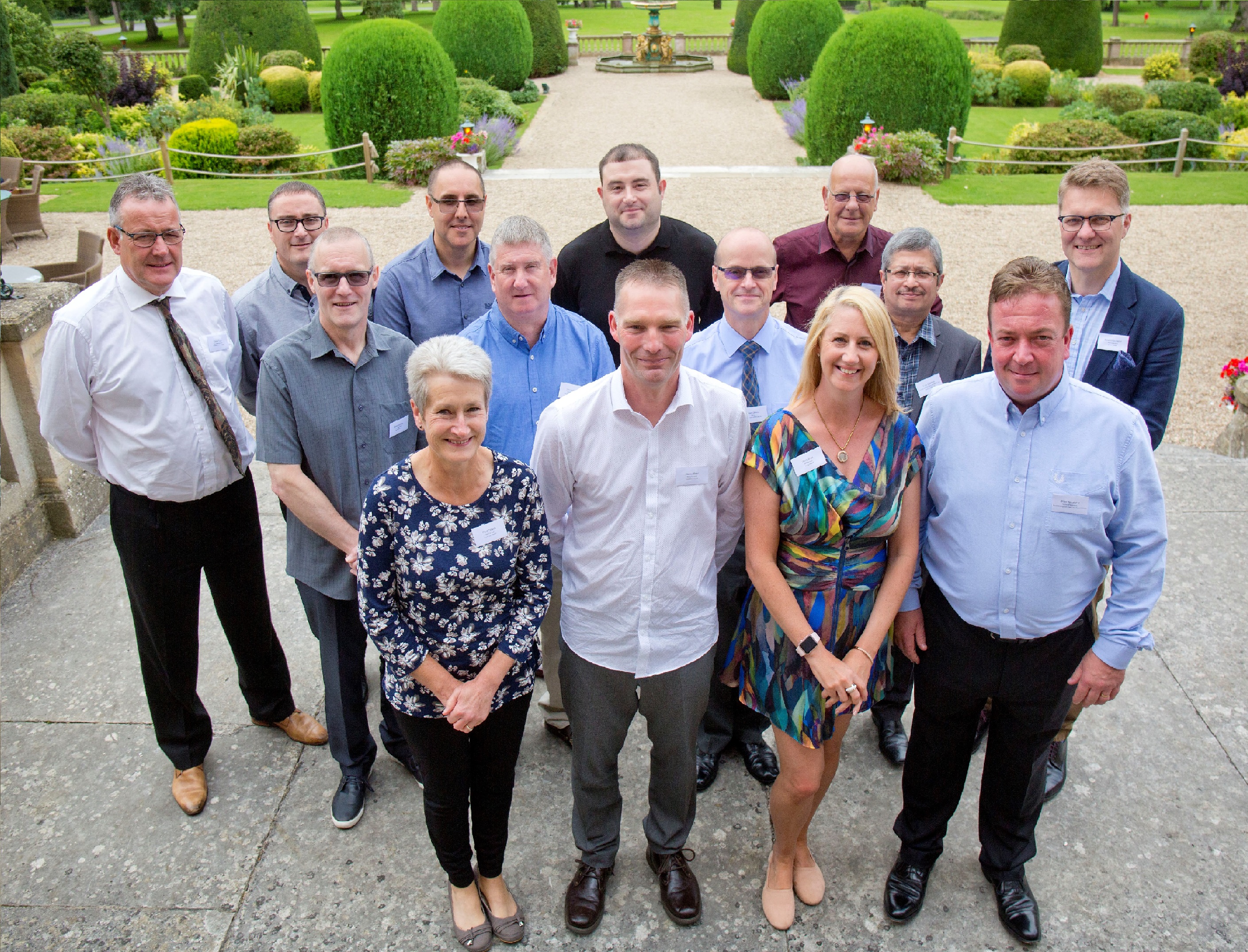 Vertu Motors thanks longstanding colleagues
Vertu Motors plc, the UK's sixth largest motor retailer, has recognised a number of its longest standing colleagues at a celebration lunch at Chateau Impney.
Thirteen colleagues with more than 350 year service between them, were treated to a special commemorative lunch at the luxury hotel hosted by Vertu Motors CEO Robert Forrester.
Several have worked for the same dealership throughout the careers, starting as apprentices and progressing to their current positions.
The attendees were thanked for their commitment to the business by Mr Forrester and heard testimonials and stories from close colleagues at their home dealerships, celebrating their service.
Among the attendees was Maria Rees, human resources manager based at Vertu's Gateshead head office. Maria is a County bowls champion, having represented Staffordshire at county competitions monthly, where she took the gold medal. She has supported the company for the last 20 years in her Human Resources role.
Robert Forrester, chief executive at Vertu Motors plc, said: "Vertu believes strongly in recognising the dedication and hard work of its colleagues, which is why these celebratory lunches are so important.
"The workforce is the life blood of any business and ours is thriving thanks to excellent colleagues, each of whom goes above and beyond to ensure customers receive the best possible service or to support our dealership teams. Many have spent their entire careers with our dealerships and we consider them family.
"Hearing the testimonials from colleagues, it is clear to me that each and every one of the longest serving colleagues is invaluable to Vertu Motors and I would like to thank them for being so brilliant."