Award-winning Motability specialist celebrates 15 years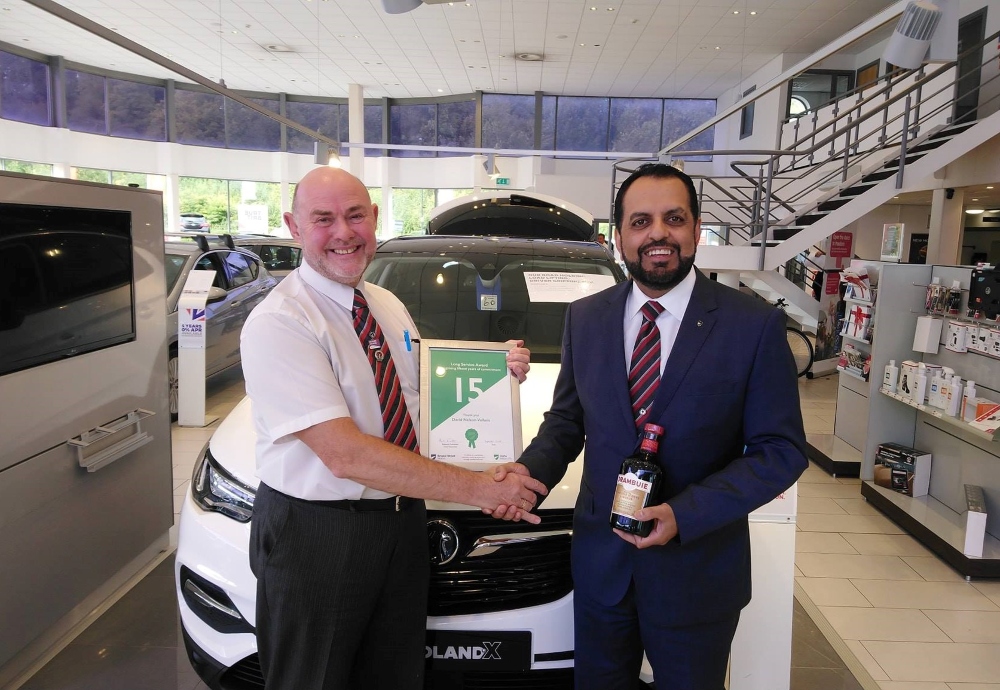 An award-winning Motability specialist is celebrating his 15th work anniversary at Bristol Street Motors Sunderland Vauxhall.
David Nelson-Vollans, who originally started as a rental manager at the site, has been a Motability specialist at the Alexandra Avenue-based site for 12 years. He has had a colourful career at the dealership and has been awarded a national Motability Specialist of the Year twice and was nominated for the accolade again last year.
In 2011, as part of the celebrations for the 3 millionth Motability car being sold and being named as the specialist of the year, David was invited to Buckingham Palace to be presented with award by HM The Queen and Prince Phillip.
In addition to awards from the Motability Scheme, the UK's leading car scheme for disabled people, David has been acknowledged with the 'Best Motability Sales Executive Award' from Vertu Motors, the Group which operates the Bristol Street Motors brand.
David said: "Spending 15 years with the Sunderland Vauxhall team has been a privilege. I love my job, the customers that I have come to know so well on a personal level and I am proud to deliver a first-class service to any new customers coming through our doors.
"Each Motability customer's needs are different, so it is really rewarding when a customer returns to the dealership and I can pre-empt their needs and what they're looking for. To have been acknowledged and rewarded for my work as a Motability specialist throughout my career has been a massive achievement and it has been great to celebrate another year doing what I love best."
Jass Singh, general manager at Bristol Street Motors Sunderland Vauxhall, added: "David is an absolute credit to the team and I am thrilled to celebrate his 15th year of working at the site with him. He has achieved so much in his illustrious career so far, and I look forward to what the future will bring."