Bluetooth is favourite accessory for British drivers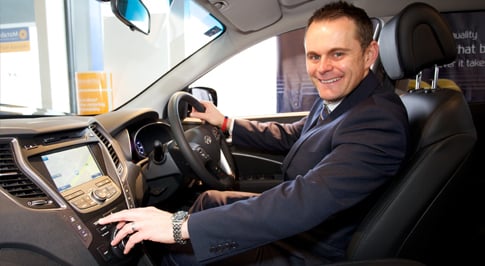 Bluetooth, parking sensors and satellite navigation systems are the three most desirable options amongst UK drivers, new research commissioned by Vertu Motors PLC has found.

The nationwide data, commissioned by the UK's sixth largest car retailer, shows Britons like to be well-connected, with the research showing that Bluetooth is the most popular in-car accessory, after 71 per cent of dealership managers said it was in the top three most asked-for additional extras and 37 per cent citing it as the number one option.

Brits are also clearly concerned about keeping their wheels free from car park bumps and scratches, with parking sensors the second most sought-after in-vehicle device, with 61 per cent of managers putting this as a top three extra and 31 per cent saying it was first choice.

Orientation is another important consideration for UK motorists, with satellite navigation systems coming in as the third most popular option on new cars, with 54 per cent of managers saying it was one of the top three most desirable extras and 10 per cent putting it as the most popular option amongst drivers.

The research revealed motorists in the South East were the most concerned about being able to talk and listen to music from their smart phones, with 83 per cent of dealerships in this area citing Bluetooth as one of the most popular extra amongst drivers. Drivers in Yorkshire were least concerned about this option, with just one-quarter of dealerships there citing it as a sought-after gadget.

Drivers in the Midlands could be amongst the poorest at parking in the country, the research has suggested, with 78 per cent of East Midlands dealerships and 75 per cent of West Midlands dealerships saying parking sensors were most popular there.

When it comes to finding your way around, motorists in the North West seem to need the most help, according to the figures, with 63 per cent of North West dealerships saying that sat nav was on drivers' most wanted lists.