Bristol Street Motors Beaconsfield MG Opens Following A £100,000 Investment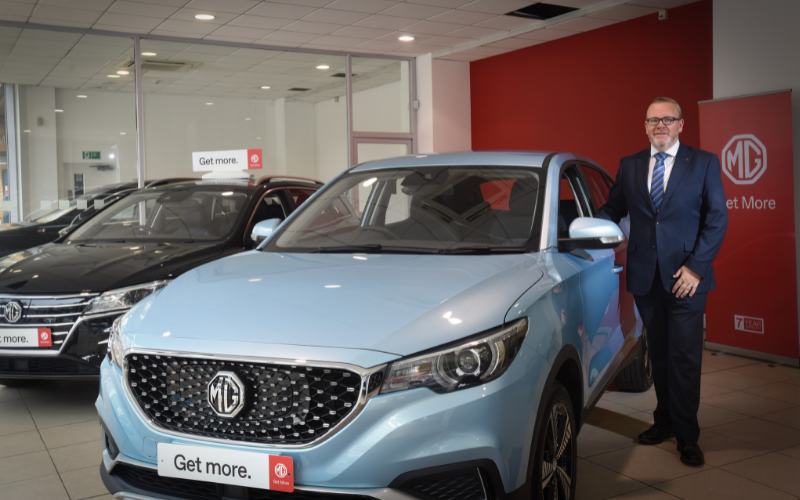 Three new jobs have been created, with entry-level and senior positions in both sales and servicing, providing opportunities to local people. Apprentices, who will earn a competitive wage whilst gaining qualifications, have also joined the team and will progress through their studies with the support of experienced Bristol Street Motors technicians.
As part of the investment at the site, significant works have been carried out, with a state-of-the-art showroom floor displaying the full catalogue of new MGs, ranging from the small but mighty MG3, through to the bold and dynamic MG HS. The full range offers all-electric and hybrid derivatives, which come with a competitive seven-year warranty.
Lee Clark, Sales Manager at Bristol Street Motors Beaconsfield MG, said: "I am very pleased to open the doors to our brand-new MG facility, after several months of work to create an excellent atmosphere for customers and colleagues.
"We've invested a significant amount to bring MG to Beaconsfield and recruited people to fill a range of roles, in addition to providing additional training to colleagues who will work across multiple brands.
"I'm looking forward to working with my new colleagues and welcoming the customers through the doors of Beaconsfield's latest and most modern car dealership."
Robert Forrester, Chief Executive of Bristol Street Motors, said: "We're very pleased with the result of our refurbishment at Beaconsfield, creating our second MG dealership. It's great to be able to create jobs in the area with this investment.
"The MG brand has a long history and a very bright future; I'm delighted that Bristol Street Motors is part of that. MG produces some fantastic electric and hybrid vehicles at affordable prices, opening up the option of owning a zero-emissions car to even more people."
The MG name dates back to the 1920s and later became associated with some of Britain's favourite sports models. After the MG Rover Group entered receivership in 2005, the marque, along with the group's other assets, was purchased by China's Nanjing Automobile Group and is now part of SAIC Motor, one of the world's largest automotive companies.
MG currently offers six models in the UK, including three electric vehicles. These include the established MG ZS EV, the game-changing All-New MG5 EV and the highly efficient MG HS Plug-in Hybrid.