Bristol Street Motors Colleagues In Derby Celebrate 100 Not Out!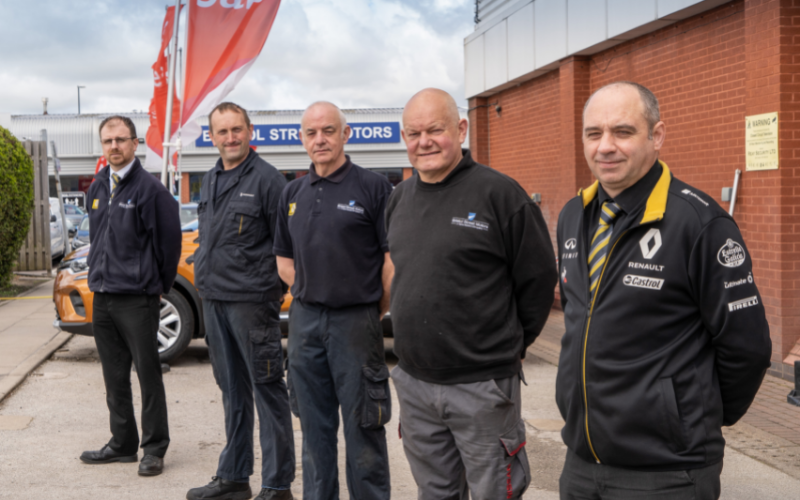 Five colleagues at Bristol Street Motors Renault Derby and Nissan Derby have clocked up 20 years' service each.
Colin Robinson parts supervisor, Mark Smith master technician, David Stevens service and maintenance technician and Richard Jennens parts manager at Bristol Street Motors Renault Derby together with Lee Hart senior technician at Bristol Street Motors Nissan Derby all received long service awards to recognise their loyalty.
Andrew Moss, general manager, said: "It is very important that we recognise our long-standing colleagues who have put so much hard work and commitment into our business. To work for a company for 20 years shows a tremendous level of dedication and to have five colleagues in Derby achieve this is very rewarding.
"As a business, we are committed to developing and investing in our colleagues because they are the people who make the company so successful.
"All five are fantastic and well-respected aftersales colleagues, giving exceptional service to customers and I'm very grateful for their hard work and loyalty."
Pic caption: Left to right: Colin Robinson, David Stevens, Mark Smith, Lee Hart, Richard Jennens.