Bristol Street Motors Ford Stoke appoints multi-talented GM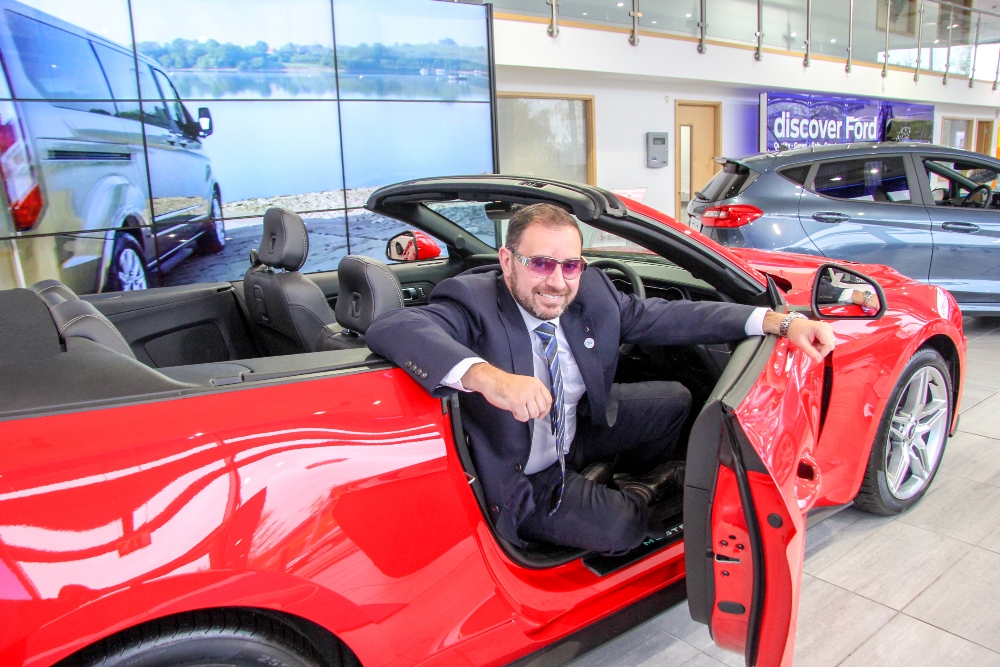 David Cain, is joining Bristol Street Motors Stoke Ford as the dealership's new general manager.
David has worked in the motor retail for more than 16 years. He has spent his career exclusively with Ford and hopes to demonstrate this in-depth knowledge at the dealership and the Ford division within Bristol Street Motors.
Previously, David was a general manager for a Ford dealership in Manchester but felt that moving to Bristol Street Motors Stoke Ford was an unmissable career opportunity.
In his spare time, David is an Elvis Presley tribute artist, a passion he has perfected over six years to 'pay tribute to his idol and keep his memory alive'. He performs at weddings, events and has even sung for colleagues.
David said: "I am thrilled to join the team at Bristol Street Motors Stoke Ford. The site is fantastic, and has a lot of potential, which I hope to fulfil. My main focus as general manager is to serve customers in the local area and deliver the first-class service that Bristol Street Motors is known for".