Bristol Street Motors Gives Derby Nissan Dealership £275,000 Facelift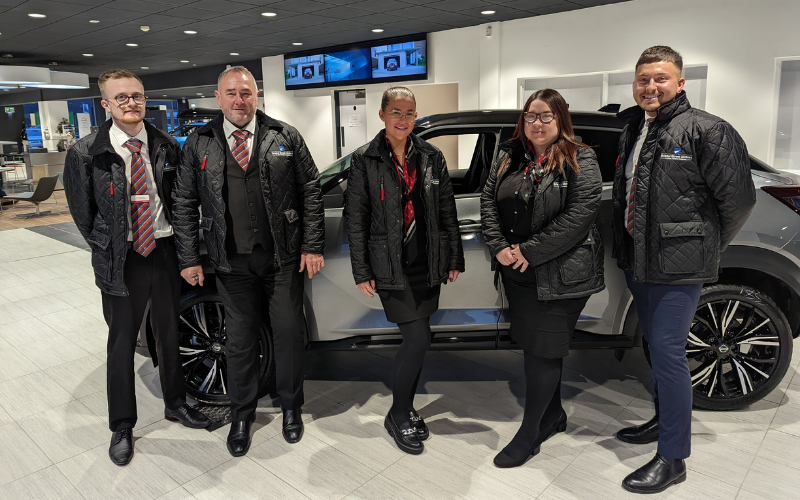 Bristol Street Motors Derby Nissan has undergone a £275,000 investment to introduce new digital design features and an improved customer experience.
The dealership, on Sir Frank Whittle Road in Derby, has been renovated as part of the Nissan Retail Concept, which has introduced a refreshed version of Nissan's iconic red signage and an enhanced delivery area that amplifies the excitement of the key handover process.
A new digital car configurator system will give customers the chance to create a custom specification, while tablet computers will allow them to easily navigate the service process. Customers will also be able to make use of a new visitor area, which has been fitted with new sofas and workspaces, complete with USB charging ports and top-of-the-range coffee machines.
Andrew Moss, General Manager at Bristol Street Motors Derby Nissan, said: "The refurbishment looks fantastic and gives us a truly modern space to best represent Nissan's innovative vehicles.
"The new digital configurator lets you create a vehicle that suits your own individual requirements and budget - from alloys to SatNavs, and from seat fabric to mobile connectivity, they are completely customisable.
"Our new coffee lounge is a fantastic space too. So many people are working remotely or on a hybrid model, so it simply just makes sense to offer an area for customers to work. We want to make bringing your vehicle for a service as hassle-free as possible, so enabling customers to work while waiting for their vehicle helps minimise disruption to their day."
Robert Forrester, Chief Executive of Bristol Street Motors, said: "More people than ever are researching vehicles online prior to making a purchase, but there is still a huge demand to see vehicles in person before they make a decision.
"It's really important that our dealerships offer the best of both worlds, with digital technologies integrated into the real-life buying experience. We want to offer customers the sales experience that suits them best as an individual."