Bristol Street Motors Invests £1 Million In New MG Dealership In Chesterfield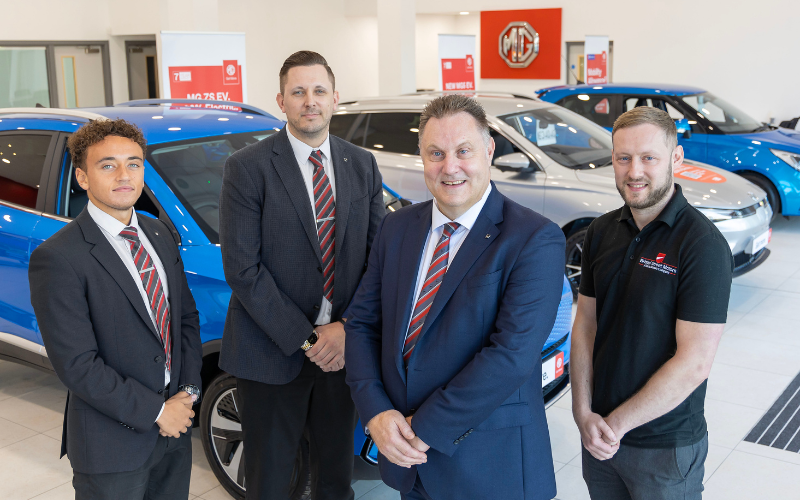 Bristol Street Motors is investing over £1 million in a brand-new MG dealership in Chesterfield.
This marks Bristol Street Motors' third MG dealership, with existing locations in Carlisle and Beaconsfield. It is the fourth MG dealership for the brand's wider group, which has had Macklin Motors Edinburgh MG operating since early last year.
Bristol Street Motors Chesterfield MG is set to be a game-changer in the Chesterfield automotive landscape, offering a comprehensive range of new MG vehicles and exceptional aftersales service.
The dealership's location, based on Chatsworth Road, has operated as a Vauxhall franchise since 2007. The aftersales facilities have been repositioned to a separate area on the premises, which has enabled the historic service bays to be repurposed into a spacious seven-car MG showroom, showcasing the brand's innovative and dynamic line-up.
The establishment of Bristol Street Motors Chesterfield MG has created local employment, as the dealership is actively recruiting for three newly-created roles. The brand's investment demonstrates its commitment to enhancing the local economy and underlines its role as a catalyst for growth within the area.
Robert Forrester, Chief Executive of Bristol Street Motors, commented on the significant investment, saying: "We have witnessed MG's remarkable success over the last few years, and we are excited to bring this brand's excellence to Chesterfield.
"Our decision to invest in this new dealership underscores our confidence in both the MG brand and the vibrant economy of Chesterfield. As MG garners awards and recognition, we are proud to be part of its journey."
MG, a prominent name in the automotive industry, has won an impressive 26 awards in the last three years alone, a testament to its commitment to innovation and quality.
The brand's noteworthy achievements extend to its market presence, achieving the second-highest market share growth in the first half of 2023, capturing a 1.59% slice of European registrations.