Bristol Street Motors Launches Click2Drive W Series Race Team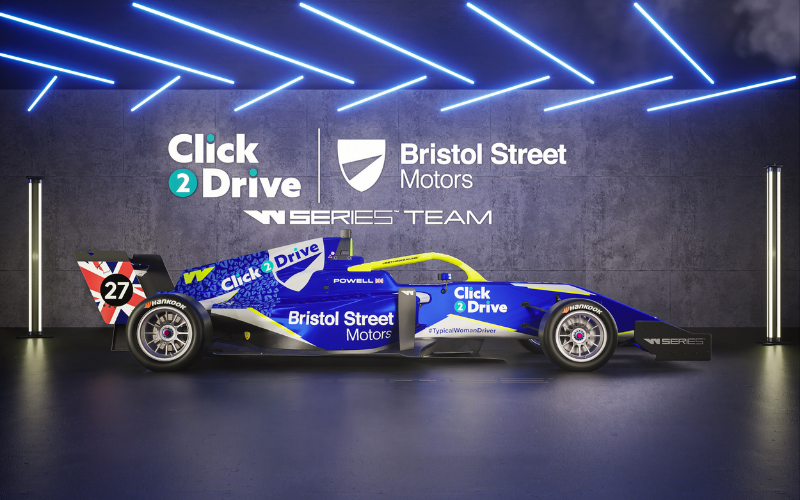 Bristol Street Motors, part of one of the UK's largest car dealership groups, is building on its rich motorsport heritage with the launch of its own W Series race team, Click2Drive Bristol Street Motors Racing.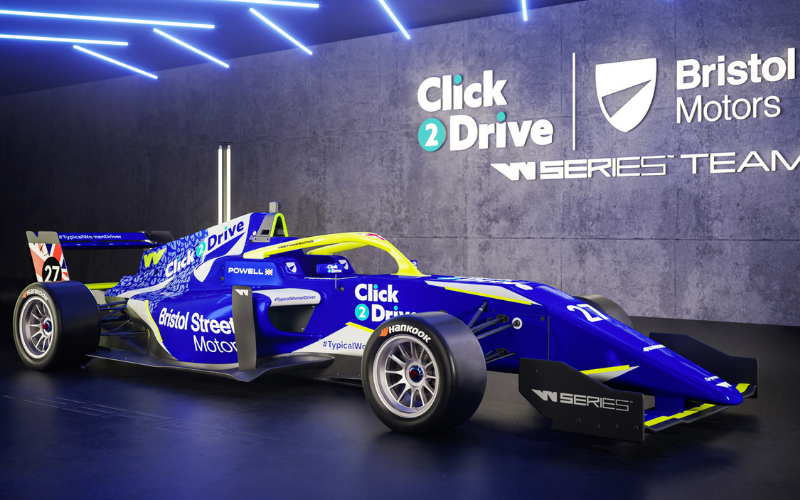 Bristol Street Motors' new team and continued partnership with W Series, the international single-seater motor racing championship for female drivers, includes the support of their award-winning buy online technology, Click2Drive. From part-exchange and finance options to a personal concierge service, Click2Drive offers buyers a dedicated team of advisors to make the task of purchasing their next dream car as simple and straightforward as possible.
The launch of the W Series race team coincides with the brand's new #TypicalWomanDriver campaign, which highlights the skills and significance that women drivers play in society, from ambulance drivers and other blue-light first responders to lorry drivers and air force pilots.
Bristol Street Motors champions inclusivity throughout all aspects of its business and partnerships. Last year, it made several changes to encourage more women into its workforce, including offering enhanced maternity pay and creating more than 100 apprenticeships that are targeted at career switchers, or those who had taken a career break, including mothers returning to work.
Click2Drive Bristol Street Motors Racing will participate in the W Series 2022 season and signed both its talented drivers, Alice Powell and Jessica Hawkins earlier this year.
Alice Powell, considered a female pioneer in motorsport, was the first woman to win a Formula Renault championship in 2010 and, two years later, became the first woman to score points in the GP3 Series. Additionally, Alice has secured multiple race wins across the first two W Series seasons, finishing overall third and second in 2019 and 2021 respectively.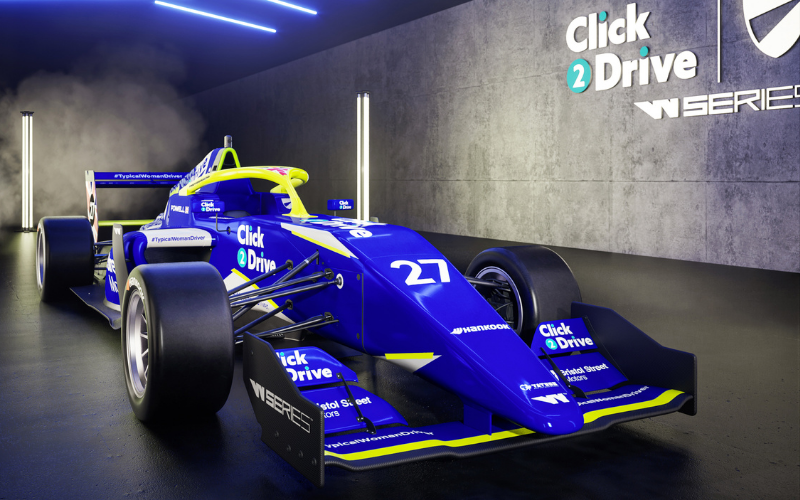 Joining the team brings Alice's career full circle; Bristol Street Motors was amongst one of her first sponsors when she competed in the Ginetta Junior Championship in 2008, and the brand's Gloucester Renault dealership supported her in the Asian Renault Series in 2014.
Guiness World Record holder, Jessica Hawkins, at just 12 years old won British Karting Champion, followed shortly after by winning the Honda Cadet British Open Championship. As Jessica's career progressed she went on to achieve a podium finish for the 2014 Michelin Clio Cup, and the runner-up spot for the 2017 Mini Challenge.
Not only has Jessica made herself known on the track, she has also been involved in pro stunt driving, driving in Fast And Furious Live. In fact, you will have probably seen her daredevil moves in James Bond film, 'No Time to Die'.
There is a growing interest in female motorsport, with W Series' 2021 broadcast reaching half a billion households worldwide. This year, W Series will stage races at eight F1 Grand Prix weekends.
Robert Forrester, Chief Executive of Bristol Street Motors, said: "We're very excited to now reveal both our team, Click2Drive Bristol Street Motors Racing, and our new #TypicalWomanDriver campaign. The campaign looks to flip the derogatory stereotype and bring to light the incredible female figures across a wide range of professions and communities.
"There has been some great work to encourage more women into motorsport and the wider automotive industry in the last couple of years, and we're pleased to have been part of that through our partnerships, including W Series.
"Alice Powell is a brilliant driver for us and a true icon of female motorsport. She is a hero to many young fans of W Series and will no doubt share her experience and understanding of racing with all of us watching. With the talented Jessica Hawkins joining our team, we are sure they will both make a huge contribution to the Click2Drive Bristol Street Motors team at all levels."
Liz Cope, Chief Marketing Officer of Bristol Street Motors, said: "We're delighted to further extend our support of women across the automotive industry with the creation of our own W Series racing team. This additional platform will allow us to reach and inspire many more young women to consider the motor sector for their career. Whether they aspire to be a racing driver, a mechanic or join one of our dealerships as a sales executive, we want to ensure they know that those opportunities are there and open to them.
"Our #TypicalWomanDriver campaign will go a step further to tackle the negative stereotypes that still somehow persist in the 21st Century, by highlighting the role women drivers play in serving our communities and keeping our economy moving. I'd like to see how well the people who still hold these outdated, sexist views would do in a race against our drivers, Jessica Hawkins and Alice Powell!"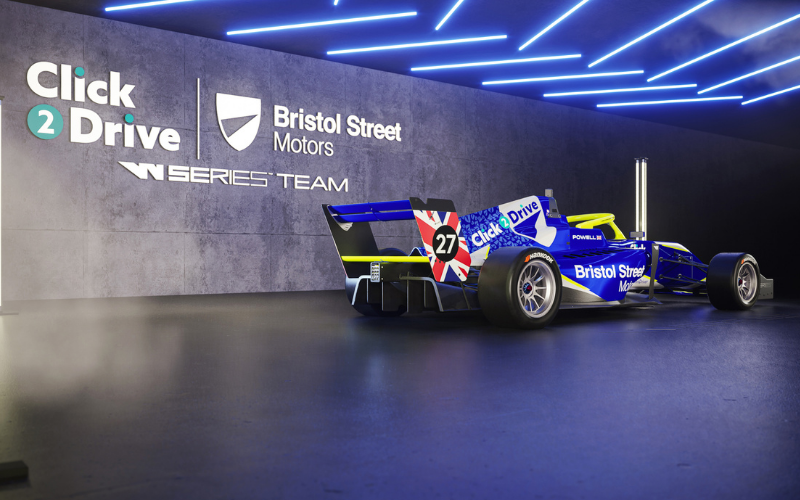 Catherine Bond Muir, Chief Executive Officer for W Series, said: "Our partnership with Click2Drive Bristol Street Motors Racing is incredibly valuable, as they champion W Series and women in motorsport in general. Like the rest of the W Series family, Bristol Street Motors is helping make enormous strides towards changing the face of motoring, creating more opportunities for women.
"By competing in our teams' championship this year, Click2Drive Bristol Street Motors Racing is demonstrating confidence in W Series and our ability to grow interest and participation in motorsport across all sections of society. I am delighted to back the #TypicalWomanDriver campaign, which will reach even more people to challenge old fashioned stereotypes about women behind the wheel. I am very excited to see how this partnership develops."
Jessica Hawkins, Click2Drive Bristol Street Motors team, said: "I'll be racing with Click2Drive Bristol Street Motors, which I'm extremely happy about so i'm very excited for that.
"Honestly, this Series is only going one way, and that's upwards very rapidly and I'm very, very pleased to be back racing W Series, racing with Click2Drive Bristol Street Motors... that's where I wanted to be and it turns out the feeling was mutual! So yeah, very, very pleased to be returning with those guys."
Alice Powell, Click2Drive Bristol Street Motors Racing team, said: "I'm delighted to be back at W Series and racing with the Click2Drive Bristol Street Motors Racing team this year. Hopefully, I'll have the right tools to launch another strong bid for the title and be able to win the championship. I've finished third and second in the two previous seasons, so surely number one is next!
"It would mean a lot to win with Bristol Street Motors. They have supported me since 2008 when they were one of my first big sponsors in Ginetta Juniors, and they have continued to help me throughout my career, so to be back with them is a great feeling. Being with a British team is really nice and they did a fantastic job last year supporting W Series, so it's great that they have a team and I'm proud to be part of it."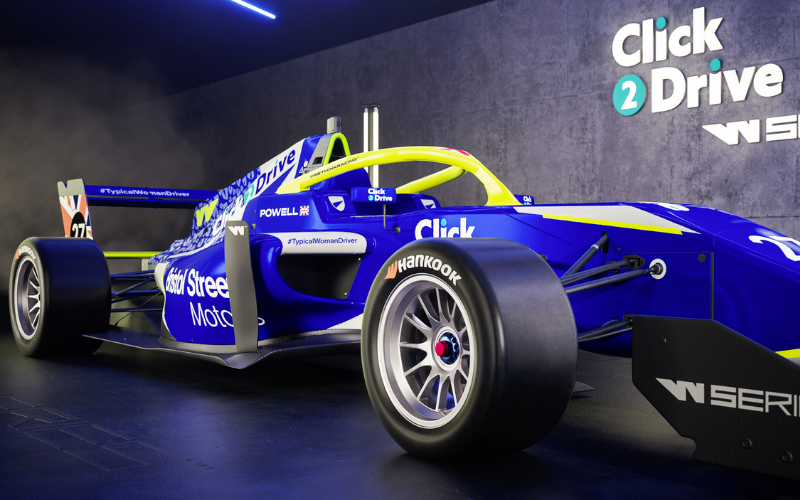 Watch our official launch video, here: