BSM Carlisle Vauxhall Welcomes Two Senior Managers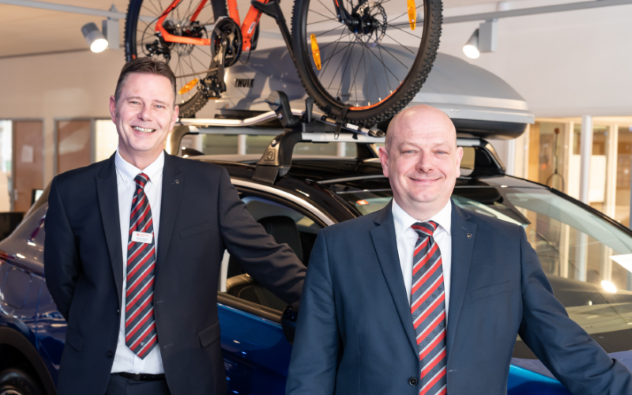 Bristol Street Motors has appointed two senior managers to its

Carlisle Vauxhall

site.
The dealership, which is on Parkhouse Road, has welcomed a new general manager, David Brown, in addition to franchise manager, Steven Harris.
I am looking forward to extending our current reach within the area - David Brown
David, has more than 25 years' experience in the motor retail industry. He started his career as a trainee sales executive and has worked as a sales executive, sales controller, sales manager and general manager, in the Dumfries and Glasgow areas. This is his first role with Bristol Street Motors, part of Vertu Motors plc, the Group which also operates the Farnell and Macklin Motors brands.
When not at work, David enjoys spending time with his children, aged 12 and 9, in addition to swimming, rugby, squash and walking.
He said: "I am thrilled to join a team of experienced, enthusiastic motor retail professionals. Carlisle is a great place to do business, it is a thriving area with a loyal customer base. I am looking forward to extending our current reach within the area and the local community."
David is joined by Steven Harris. Steven, 48, started in various sales executive positions before moving into a managerial position in 2008 and progressing to roles of business manager and brand manager at motor retail competitors, before his current role. Steve has experience with the Citroen, Ford, Renault and Volkswagen brands.
I'm keen to strengthen our position in Carlisle as a friendly, community dealership - Steven Harris
Steven's responsibilities include overseeing the new car department including stock showroom, demonstrators, managing events, offers running campaigns with previous customers in addition to establishing new partnerships with local customers.
Steven also manages the dealership's Motability provision, including two Motability sales executives and ensuring that site is expanding its reach in the Carlisle area.
Steven is local to the Carlisle area and lives with his wife and children, aged 17 and 21. He said: "This is my first role with Bristol Street Motors and I am joining the company at an exciting, busy time as Vauxhall has some great new models lined up for this coming year.
"I have really enjoyed meeting the team and I'm keen to strengthen our position in Carlisle as a friendly, community dealership. We have a great group of existing customers but I would like to invite anyone who hasn't been to our site, to come down and see how we can help."