Chingford Service Manager Receives Prestigious National Award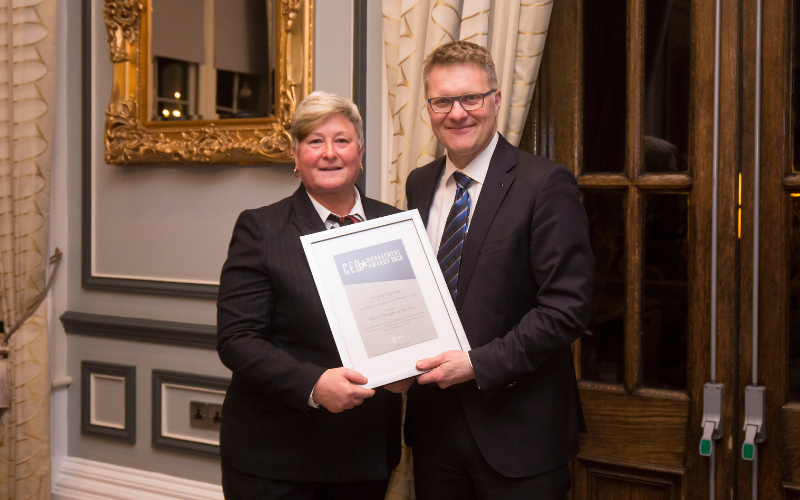 A service manager at Bristol Street Motors Chingford Vauxhall has received a national award for her performance.
Keeley Daines was named 'Service Manager of the Year' at Vertu Motors plc's CEO Awards. The awards recognise the company's top-performing colleagues from each area of the business, who have delivered exceptional performances and produced outstanding results.
Great customer service is at the heart of everything Keely does, she's a worthy recipient of the award
Keeley has worked for Bristol Street Motors for just over two years. She began her career in the sector nearly thirty years ago as a rental receptionist and moved into customer care, progressing to her current role. Keeley manages a team of more than 40 people, instilling in them her drive, passion and ambition and has recently graduated from the company's management development programme where her talents were showcased to colleagues throughout the business.
Vertu Motors chief executive Robert Forrester hosted the awards at the 18th century mansion, Oulton Hall in Leeds, as the motor retailer rewarded the efforts of its colleagues.
Robert reviews each individual nomination before personally selecting the most significant performers in each area of the business and deciding who wins an award, in nine different categories.
Robert Forrester said: "Keeley's larger than life management style, together with her determination and professionalism has consistently delivered high levels of customer service, alongside supporting and developing a great team.
"Keely completed our Management Development Programme which has been invaluable in further developing her career, furthermore her team respect and trust her. Great customer service is at the heart of everything Keely does, she's a worthy recipient of the award."
Keeley Daines said: "Throughout my career with Vertu Motors, I have tried to utilise the training and support which has been available to me. I am passionate about my role, and really want to see our dealership thrive in the Chingford area, for both colleagues and customers, so to be recognised for my contributions towards its success is fantastic and very humbling. A manager is only as good as their team and I'm very grateful for their support and hard work."