Colleagues at Vertu Motors get their hats on for automotive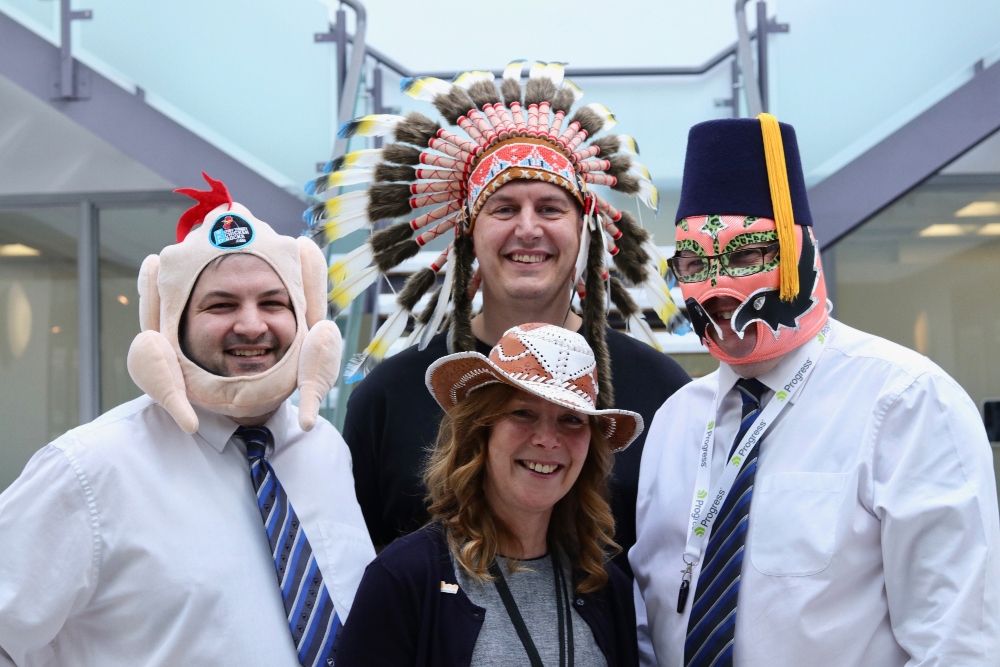 Vertu Motors plc is celebrating after a successful fundraiser to raise money and awareness of mental health for leading automotive charity, Ben.
Colleagues from across the Group took part in the charity's HatsOn4Ben campaign, wearing a chosen hat for the entire working day and donating at least £2 per person to the charity. The event was held on World Mental Health Day, to shine a spotlight on the issues affecting professionals in the automotive sector.
Vertu Motors ran a competition for 'Best Hat' at its Gateshead-based head office, which was won by James Lenderyou. James wore a native American feathered headdress, which he bought while at Download Festival. It is an event he attends every year and upon each visit, he buys his daughter a hat. In addition to wearing a hat, dealerships across the Group were encouraged to run their own fundraisers.
HatsOn4Ben is in its third year. The money raised by Vertu Motors will help to pay for 100 hours of personal life coaching and mentoring sessions, 48 specialist mental health assessments and a full course of counselling for seven people.
Ben is an independent charity and dedicated partner to the automotive sector, providing support for its people and their families. The charity offers a range of services including financial aid, in addition to social health, physical health and mental health support.
Robert Forrester, CEO of Vertu Motors plc said: "All of our dealerships are excellent in supporting their local communities, but it is important to raise awareness of the issues affecting the people who work in our industry.
"Ben does a fantastic job of highlighting these problems and bringing people together. We are thrilled to work alongside the charity in campaigns like HatsOn4Ben, which has been hugely successful, and we will continue to support the cause in years to come."
Marianne Steel, partnership development manager, from Ben added: "Mental health issues can impact anyone at any time, and one in four people are affected each year. Ben has seen a sharp increase in automotive industry people asking for help with their mental health year on year.
"In an industry which has a workforce of over 800,000 people, these numbers could equate to over 160,000 people affected by mental ill health. These are huge statistics.
"The HatsOn4Ben campaign is in its third year and is even bigger and better. With these events, we hope that we can continue to raise money and help to transform mental health support across the automotive industry."