Donna Allen scoops Best Sales Executive in UK market for Q3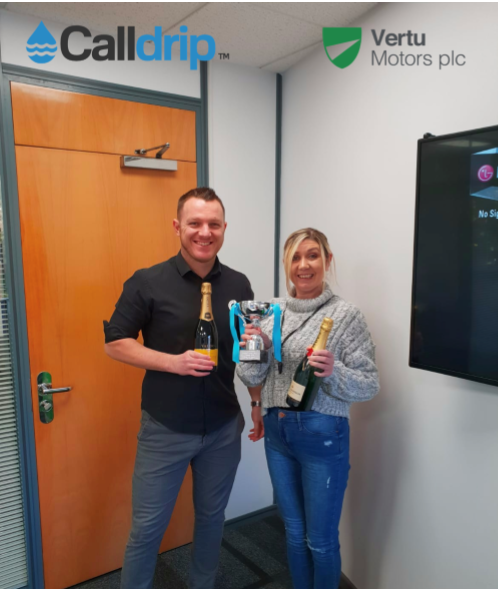 Donna Allen, part of our Internet Sales team, has scooped the Calldrip MVP award for the Best Sales Executive in the UK market for Q3!
Not only that, but Donna also broke her own record of most individual units sold via the BDC with 227 sales in October!
Calldrip, Vertu's lead generation system, have said "We have had some great candidates across all the execs currently using Calldrip in the UK and it was pretty tight when we got down to the short list"
Calldrip reviewed all nominees based on the data and KPIs in the platform, including connection rates, call volumes,review boost scores, appointment setting ratios, call durations and much more! This was then combined with some fantastic feedback from their call scoring team.
Donna emerged the triumphant winner with some exceptional results in the data and some awesome feedback from Calldrip's scoring team about her attitude on sales calls and the rapport she builds with customers.
Of course, we at Vertu know that this absolutely translates into customer satisfaction and success in sales performance.

Congratulations Donna and a well deserved win!