Electric Vehicle Accreditation For Three Vertu Dealerships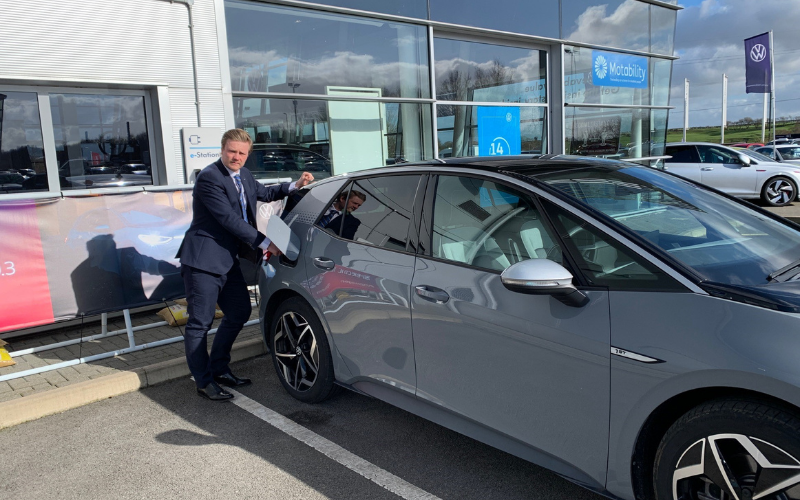 Vertu Volkswagen Skipton, Vertu Volkswagen Harrogate and Bristol Street Motors Renault and Dacia Nottingham have become the latest sites to gain Electric Vehicle Approved Status (EVA).
This takes the number of accredited sites to 14 with more expected to follow.
The scheme has been created by the National Franchised Dealers Association (NFDA) and is endorsed by the Government's Office for Low Emission Vehicles (OLEV) and the Energy Saving Trust (EST). The goal of the scheme is to enhance dealerships' understanding of electric vehicles (EV) and ensure customers receive the best advice when buying an electric vehicle.
To gain the accreditation, colleagues have undertaken intensive training. All colleagues have enrolled onto an EV awareness training course, which is tailored to their role within the business. They must also show a solid understanding of all electric and hybrid model variants.
After sales and technical colleagues have also received comprehensive training, with the latter undergoing official EV maintenance and repair training.
Areas colleagues need to demonstrate their knowledge in include:
- How to find a public charging point
- Who to contact to have a home charger installed?
- How to charge an EV
- Driving modes and their impacts
- Realistic electric driving range and fuel consumption for plug-in hybrid electric vehicles (PHEV)
- EV features and their impacts on performance
- How the onboard battery systems work
- How best to maintain an EV and its battery?
- Guidance on servicing and maintenance of an EV
Richard Hawley, who is the on-site EV ambassador for Vertu Volkswagen Harrogate, said: "The EVA accreditation is something Vertu Motors plc is passionate about.
"Electric vehicles are the future, and the market is going to continue growing. Having experts on our sites to guide customers who are potentially buying their first electric vehicle is essential and this scheme makes sure that dealerships are prepared for the EV era and equipped with the knowledge to assist customers and provide the best advice and support."