Major Growth For Vertu Motors Plc Since First Acquisition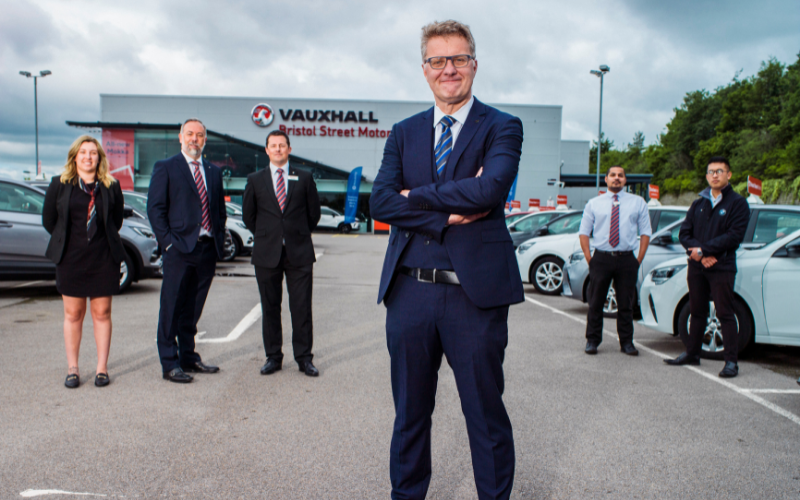 Vertu Motors plc has demonstrated significant growth since its first acquisition, Bristol Street Motors, 15 years ago.
In 2007, Vertu Motors plc bought 32 Bristol Street Motors new and used car dealerships. The Group, which is now the fifth largest automotive retailer in the UK, currently operates 159 sales outlets across the UK.
Over the last fifteen years, Vertu Motors plc has:
- Sold more than half a million new and almost a million used cars – retail and Motability.
- Carried out more than 10 million services.
- Grown to represent 32 manufacturers.
- Provided more than 700,000 training opportunities to colleagues.
Robert Forrester, Chief Executive of Vertu Motors plc, said: "Vertu Motors plc is unrecognisable in its scale and size to the company that acquired Bristol Street Motors 15 years ago.
"It has been a tremendous journey with many more acquisitions, millions of cars sold and amazing colleagues, many of whom have been with us since Bristol Street Motors became part of the Vertu Motors group.
"I am extremely proud of everything that has been achieved and looking to the undoubted challenges ahead, as the sector changes, with great optimism.
"Vertu Motors plc is well placed to be at the forefront of the electric vehicle revolution, while our emphasis on training and professional development will ensure that colleagues continue to lead the way in delivering exemplary customer service."
Bristol Street Motors originated more than 100 years ago, as a single Ford dealership located on Bristol Street in central Birmingham.
In 2021, the company commissioned an iconic national television ad campaign, celebrating Bristol Street Motors' 100-year history. You can watch this here.