New Name for Former Helston Garages Peugeot Dealerships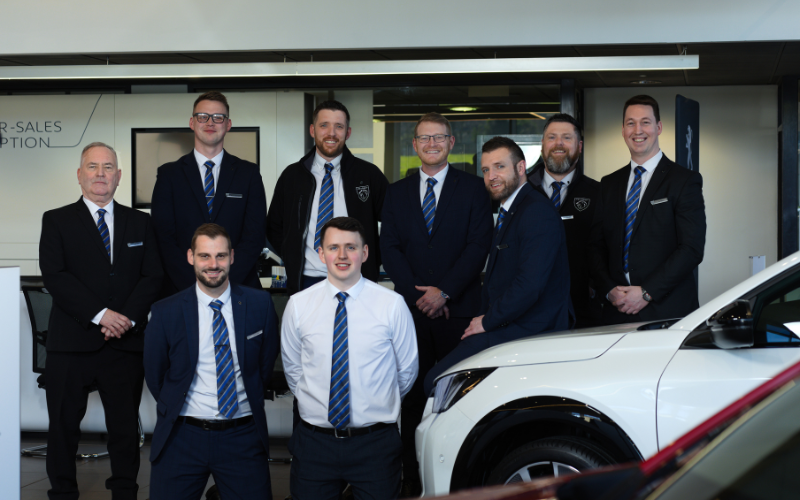 Colleagues from Bristol Street Motors Barnstaple Peugeot
Three Peugeot dealerships, in Barnstaple, Exeter and Launceston, are being renamed following their recent acquisition by Vertu Motors plc.
Vertu Motors acquired 28 franchised sales outlets from Helston Garages Group Limited in December 2022 and has commenced a rebrand.
The three Peugeot dealerships involved will come under the Bristol Street Motors banner, taking the number of Peugeot retailers the brand has across the UK to 11.
The existing management teams and colleagues at all three dealerships continue in their roles, meaning customers will see familiar faces when they visit.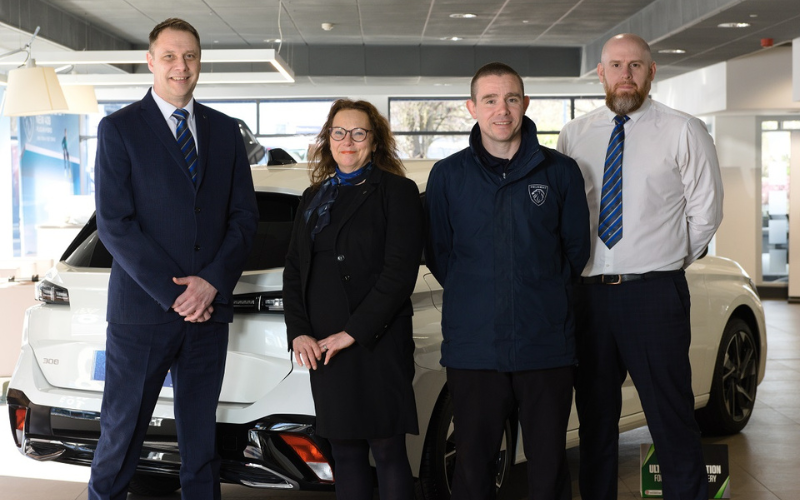 Colleagues from Bristol Street Motors Launceston Peugeot
Robert Forrester, Chief Executive of Vertu Motors plc, said: "We were delighted to bring these Peugeot dealerships under the Bristol Street Motors name, as the rebrand is key to their integration within our Group.
"Customers will benefit from being part of the UK's fourth largest automotive retailer, while the exceptional customer service they are used to will continue, as will the excellent teams within each Bristol Street Motors Peugeot dealership.
"It is also exciting to strengthen our Peugeot franchise network, representing a well-trusted and reliable manufacturer that offers a fantastic selection of cars, including a variety of hybrid and electric vehicles."
Bristol Street Motors recently partnered with the Exeter Chiefs for the 2022/23 season, becoming a prominent name at the Gallagher Premiership side's Sandy Park stadium.
As official Dugout Partner, in-ground branding features around the dugouts and on the four corners of the ground. Additionally, the prestigious 'player of the day' social media vote, for both the men's and women's matches, carries the Bristol Street Motors name.