New Sales And Service Manager Boosts Team At Vertu Honda Nottingham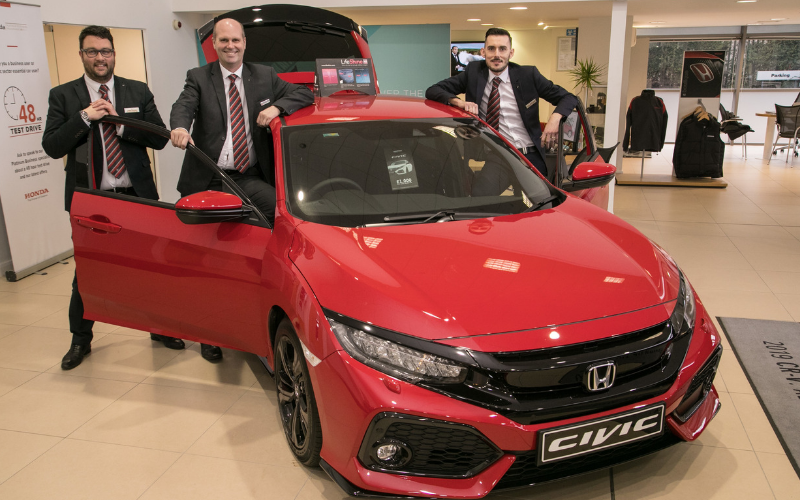 Vertu Nottingham Honda has welcomed two managers to its team who bring almost 40 years' expertise in the motor industry.
The dealership on Lenton Lane has appointed Mark Whitehead as service manager in addition to sales manager Anthony Hurry.
Mark, 37, from Ilkeston in Derby who now lives in Nottingham, has worked in the automotive sector for 21 years and joins the team after 15 years with Vertu Honda Derby where he was parts supervisor.
He began his career with a three-year apprenticeship and gained his experience over the next six years, before joining Vertu Honda Derby in 2003. Mark enjoys spending time with his young family when not working.
On his new appointment, Mark said: "This is a big change for me, stepping up to a senior role and managing the team, and I am already enjoying the different challenges that this new role brings. I look forward to building on the knowledge and skills I have gained over the years and working with our excellent team of master technicians and service advisers, as well as meeting and advising customers."
Mark is joined by Anthony Hurry, 50, who was previously sales manager at an independent dealership for Peugeot Subaru. Anthony, from Nuthall in Nottingham, has developed his sales career over 23 years, following roles in sales at a number of car dealerships.
In his new role, Anthony will be responsible for leading and managing the sales process and supporting a team of sales executives and business managers. He enjoys the outdoors and walking when not helping customers with their car buying decisions.
Anthony said: "I was delighted to be appointed as sales manager and to be working with Chris Duggan, general manager at Vertu Nottingham Honda.
"I'm keen to develop the expertise of the sales team so they will be specialists in their field, alongside expanding our selection of cars so we can offer non-franchised used cars alongside our Honda range."
Chris Duggan, general manager at Vertu Nottingham Honda, said: "Mark and Anthony bring a wealth of experience to the team and we are delighted to welcome them both to the Nottingham Honda dealership. Their appointments come at a time of unprecedented change to the Honda line up, with the arrival of the all new CR-V Hybrid, to join the bestselling Jazz, HR-V and award winning Civic. The experienced team is also looking forward to the arrival of the Honda e, Hondas first all-electric vehicle, which will go on sale in the UK in early 2020."