New Vertu Motors Brand Director Gears Up For Success in Motorcycles' Division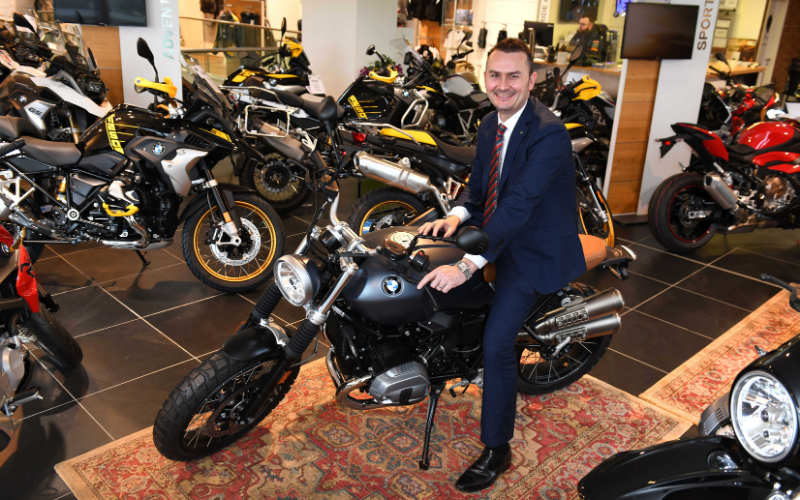 Vertu Motors has welcomed a biking enthusiast as brand director for its motorcycles' division.
Mark Goode, 42, has been promoted to Vertu Motorcycles brand director covering the three motorcycle sites; Vertu Honda Grantham, Vertu Honda Nottingham and the recently acquired Vertu BMW Motorrad Sunderland.
Mark started his career as a sales executive 20 years ago at Honda Boston, which was acquired in 2007 by Vertu Motors plc and progressed to his most recent role at Vertu Honda Grantham as general manager.
Mark has been an enthusiastic biker for many years, getting his first motorcycle aged 14. He has owned eight bikes throughout the past 28 years including his current motorbike which is a Honda African Twin.
The promotion comes at a pivotal time for Vertu Motorcycles following the recent acquisition of the premium site, Vertu BMW Motorrad Sunderland. Additionally, the Group's Honda Nottingham motorcycle site is due to merge with the brand's car showroom creating a supersite.
Mark said: "I'm really pleased to have been promoted to Vertu Motorcycles brand director. This has come at an exciting time for the business as we welcome our new colleagues at Vertu BMW Motorrad Sunderland.
"I am looking forward to working with newer colleagues in the North, and former colleagues at our Grantham and Nottingham sites, as we develop this alternative branch of the business.
"Vertu Motors has very strong values, that align with my personal values as a family man. The Group prides itself on the support and development of colleagues in the business, which explains my 20 years' long service!"
Robert Forrester, chief executive of Vertu Motors, said: "I'm delighted to welcome Mark as our brand director for Vertu Motorcycles. Mark has been a committed colleague for many years, and I'm pleased to see his career go from strength to strength.
"Creating this position, and its recent growth following the acquisition of Vertu BMW Motorrad Sunderland, demonstrates our commitment to our motorcycle division.