Paisley Car Dealership Swaps Christmas Party For Present Donation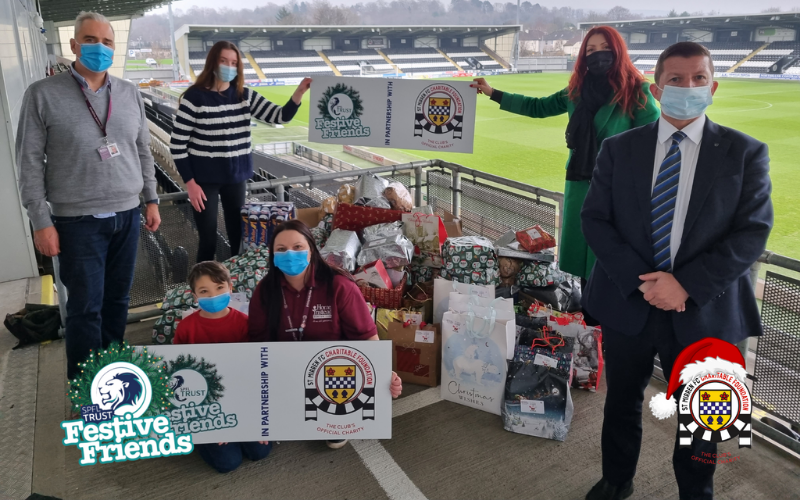 Colleagues at Macklin Motors Peugeot Paisley have cancelled their Christmas party and are instead using the £500 budget to buy presents for isolated elderly people living nearby.
The dealership's team won £500 to spend on a Christmas party. With the Scottish Government urging people to cancel parties in response to the rise of the new Omicron Covid-19 variant, colleagues agreed that the money would be better spent helping bring joy to older people who are spending Christmas Day alone.
The dealership has purchased gifts including, jigsaws, puzzle books, board games and sweet treats, which will be distributed by Home Instead, a charity that cares for older people within their own homes, at St Mirren FC Charitable Foundation's Festive Friends at Home event.
Alexander Sharp, General Manager at Macklin Motors Peugeot Paisley, said: "The festive period is for spending time with friends and family, but for many older people this year that simply won't be possible.
"It is truly heart-breaking that so many people will spend this time alone, but I hope that these gifts will put a smile on their faces and go some way towards reminding them that they are not forgotten and that happier times are ahead.
"I am incredibly proud of my colleagues for choosing to spend the Christmas party fund in this way. It could have been used for team treats or for a party next year, but we all agreed we'd much rather bring some Christmas cheer to others."