Traditional band workshop will hit the high notes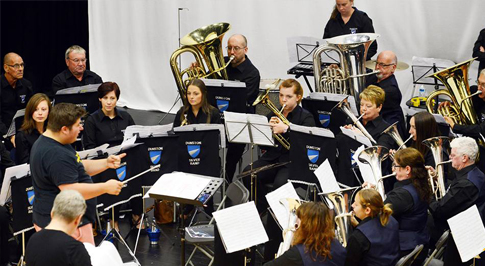 A community-led workshop is set to take place this week which will see all ages come together for a festival of music.
The afternoon session, which takes place on 18th March at Dunston Community Centre, will involve Bedlington Community and Youth Brass Band as well as students from local school bands, Dunston Silver Youth Band, and members of Dunston Silver Band. The Bristol Street Motors backed Dunston Silver Band will lead the workshop that promises to be a highlight in the community calendar.
Dunston Silver Band, supported by the Gateshead-based Bristol Street Motors, has had a hugely successful year in 2016, which saw them play more than 28 concerts across the North East, including a vessel naming ceremony for A&P Group and the Ponteland Beer Festival. The band also saw great success in competitions across the UK, but most notably, won the inaugural Brass at Beamish (Section A) and North of England Regional Championships in March, which secured the band's promotion into the next level of the brass band league for the second year in a row.
A crucial aim for Dunston Silver Band this year will be the ongoing development of the Youth Band, which relaunched last year led by a Royal College of Music-qualified music music teacher. The Youth Band features beginner and intermediate players whose ages range from eight to 18.
Fiona Johnstone, business development officer at Music Partnership North – Northumberland, said: "The workshop will be a highlight in the community's musical calendar. We have a strong pipeline of talented musicians coming through the ranks, which will ensure that the bands will continue to thrive, and achieve even more success, in the years to come.
"The whole-hearted support of Bristol Street Motors has removed the financial worries that many community-based groups face. It has really allowed the bands to focus on their music and to achieve a lot of success. The sky is the limit now and we're looking forward to focusing even more on youth music as we go forward."
Robert Forrester, chief executive officer of Vertu Motors plc, the parent company of Bristol Street Motors, said: "Brass bands are a core part of the North East and British industrial heritage. I feel strongly that future generations should have the chance to enjoy this unique genre of music. The only way to do that is for bands like the Dunston Silver Band to continue to reach young people and provide them with the chance to learn an instrument and develop a passion for the music. I'm proud that Bristol Street Motors is able help make that happen."