Vertu Boston Honda Business Manager Receives National Award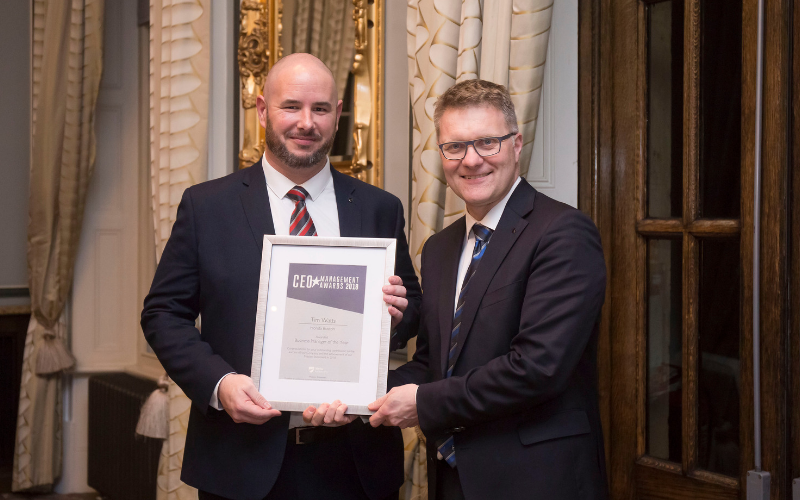 A business manager at Vertu Boston Honda is celebrating after receiving recognition at a national awards ceremony.
Tim Watts was named 'Business Manager of the Year' at Vertu Motors CEO Awards dinner, hosted by the Group's CEO, Robert Forrester, at Oulton Hall in Leeds.
He began his career in the sector at the age of 18 working in administration at an accident repair centre and has worked in different roles including as a service adviser. Tim, who lives in Boston, oversees a sales team of five.
The CEO Awards recognise the company's 'game-changing', top-performing colleagues from each area of the business, who have delivered exceptional performances and produced outstanding results.
Robert reviews each individual nomination before personally selecting the most significant performers in each area of the business and deciding who wins an award, in nine different categories.
Robert Forrester said: "Since joining Vertu in October 2008, Tim has developed with the business and is now a respected and established member of the management team. He has a great rapport with customers.
"Tim supports his team brilliantly and his efforts have resulted, great customer service levels and our Group Vision being delivered on all fronts. Tim works tirelessly for the team and our Group's reputation."
Tim Watts said: "I thoroughly enjoy working with the Honda franchise. Customers are incredibly loyal, both to Honda and to the dealership, and we have a lovely family feel at the dealership.
"I am delighted to receive the award for 'Business Manager of the Year'. Everyone at Vertu Boston Honda works very hard to ensure that our dealership is a success, and I accept this award wholeheartedly, on behalf of the team."