Vertu Durham welcomes new recruits to refurbed dealership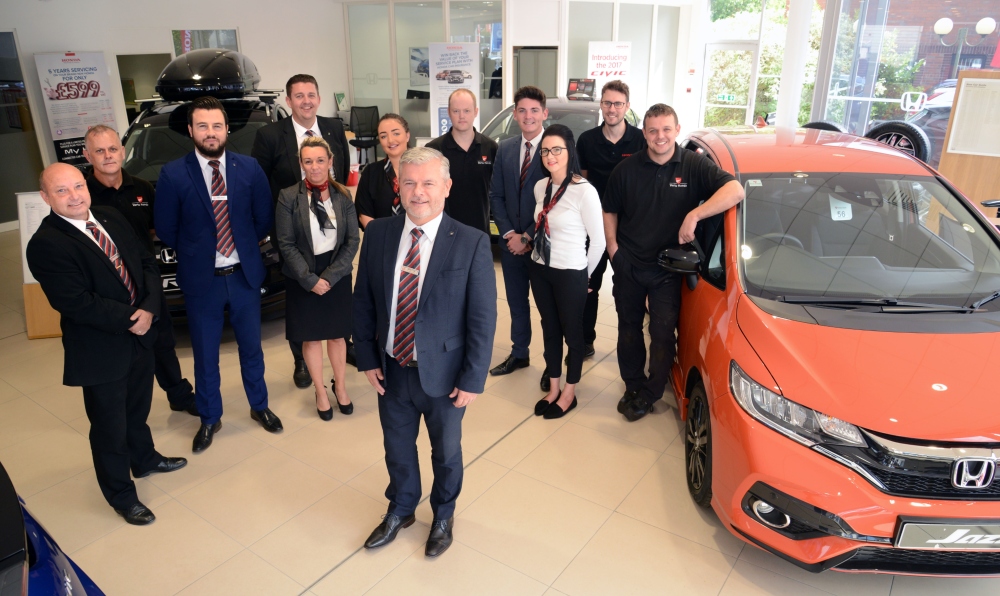 Vertu Honda Durham is expanding its team with two new sales executives, following a £200,000 refurbishment.
Martin Turnbull, 46, and Aidan Weatherburn, 19, have joined the dealership as a result of growth.
Aidan has chosen Vertu Motors, which operates the Vertu Honda brand, as his first place of work within the industry. Although this is Martin's first role with the Group, he has more than 27 years' experience in the motor retail sector. He has worked in a variety of sales and business positions, in areas including London and Chester Le Street.
Vertu Honda Durham received a £200,000 investment, which included a total redecoration of the dealership and refurbishment of the current customer areas and showroom. The dealership was recently voted the 5th best Honda site in the UK, as part of a customer satisfaction survey conducted by the manufacturer.
Mark Flynn, general manager of Vertu Honda Durham, said: "It is great to welcome Martin and Aidan to the Vertu Honda team. Martin brings a wealth of experience to his role, while Aidan is keen to cut his professional teeth at the dealership. I am thrilled that he has chosen our dealership as his first place of work within the industry.
"Our fantastic team and the new-look dealership, which has benefitted from Vertu Honda's ongoing investment programme, allow us to deliver a first class customer experience every time. We look forward to introducing our customers to the new members of the team, and welcoming some new faces into our new and improved dealership."