Vertu Honda drives colleagues' careers forward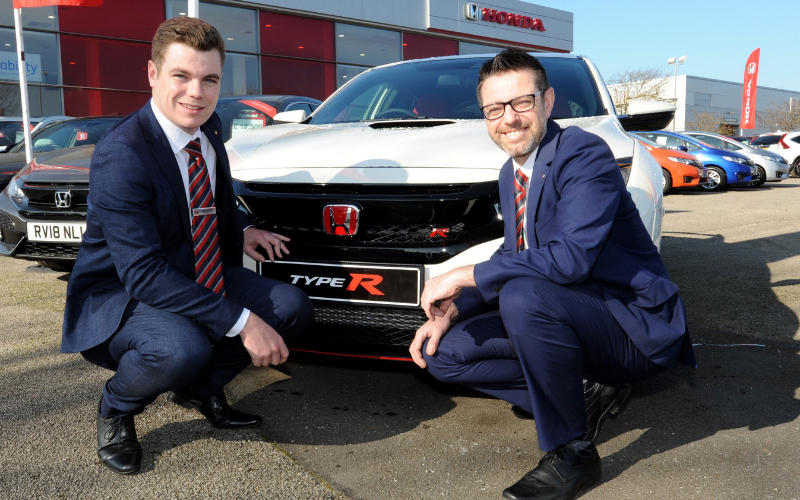 Vertu Honda

is supporting the professional development of two colleagues by promoting them to senior management positions.
Matthew Hodgkinson will oversee the company's Lincoln and Boston sites as general manager and Chris Dibley has been promoted to business manager at Vertu Lincoln Honda, a promotion from his sales executive position at Vertu Nottingham Bikes.
Vertu Motors plc, the Group which operates the Vertu Honda, Bristol Street Motors and Farnell franchises, is invested in the future development and long-term career progression of its colleagues. The Group provides ongoing training and opportunities for promotion, in addition to recognising individuals' achievements through its CEO Awards, which are hand-picked by the Group's CEO, Robert Forrester.
Matthew has worked in the motor retail industry for more than ten years and progressed through a series of positions including business manager, sales manager and general manager at Vertu Boston Honda. He was acknowledged as 'General Manager of the Year' at Vertu Motors' CEO Awards in 2017 and has established the Boston dealership as one of the top ten-performing sites across Honda's portfolio of UK dealerships.
He said: "It is inspiring to work for a company that actually lives and breathes its own values. Vertu Motors is genuinely interested in seeing its people progress in their careers, as long as you work hard and show passion and enthusiasm. I have worked with the company for ten years now and I have been given lots of opportunities to better myself, which I am very thankful for. I am excited to oversee another Honda dealership and with help from a fantastic team, I look forward to making it the best site it can be."
Chris Dibley, 27, studied automotive transport design for four years prior to joining Vertu Nottingham Honda Bikes in 2015. Chris worked as parts manager, and a sales executive before being promoted to his current position.
Chris said: "I am keen to take the next step in my career and would like to thank Vertu Motors for the brilliant opportunity. I have been aware of Matthew's work for a couple of years now and am delighted to be working with him."