Vertu Motors Adds Nottinghamshire County Cricket Club To Portfolio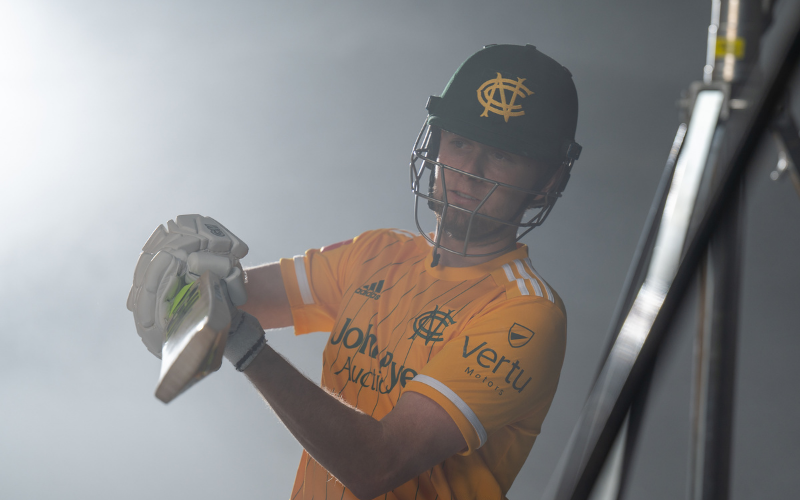 Vertu Motors, the Gateshead-based motor retail brand with dealerships across the country, is expanding its partnerships in sport after signing a two-year deal with Nottinghamshire County Cricket Club.
Vertu Motors' new partnership includes pitch side displays, digital opportunities at Trent Bridge and player appearances. It will aim to showcase the club's community and grassroots programmes through a series of initiatives across the season.

With many Vertu Motors dealerships also situated across the East Midlands, the brand's new deal with Nottinghamshire County Cricket Club bolsters their commitment to raising awareness across the region.
The deal will see Vertu Motors become an Official Partner of the club across the next two seasons, with their branding featuring on the back or sleeve of the team's shirts across all formats of the game.
In the last 12 months, the Vertu Motors brand has announced partnerships with Middlesbrough Football Club and Sunderland Association Football Club, further strengthening its close engagement with supporters in the North East.
Robert Forrester, Chief Executive of Vertu Motors, said: "We are delighted to be partnering with another historic sporting institution that has strong ties to their local community. Our partnership with Nottinghamshire County Cricket Club will allow us to expand our backing for the game of cricket even further, whilst supporting their contributions across the region.
"Over the last year, we have demonstrated our commitment to raising awareness of our existing sport sponsorships and have seen a real return on investment through delivering dedicated PR and marketing initiatives.
"As with the other clubs we work with in sport, Nottinghamshire County Cricket Club are focused on contributing to their community, which is a real focus for us as a brand.

"I am really pleased to put forward our support for the club and would like to take this opportunity to wish them all the best for the season ahead."
Michael Temple, Commercial Director at Nottinghamshire County Cricket Club, added: "It's tremendously exciting for us to be welcoming Vertu Motors as an Official Partner.
"Vertu Motors is an established and respected national brand, renowned for its commitment to quality service and customer care.
"It has a strong and expanding presence in the East Midlands, and we are keen to play our part in making the region a progressively successful place for its business to be."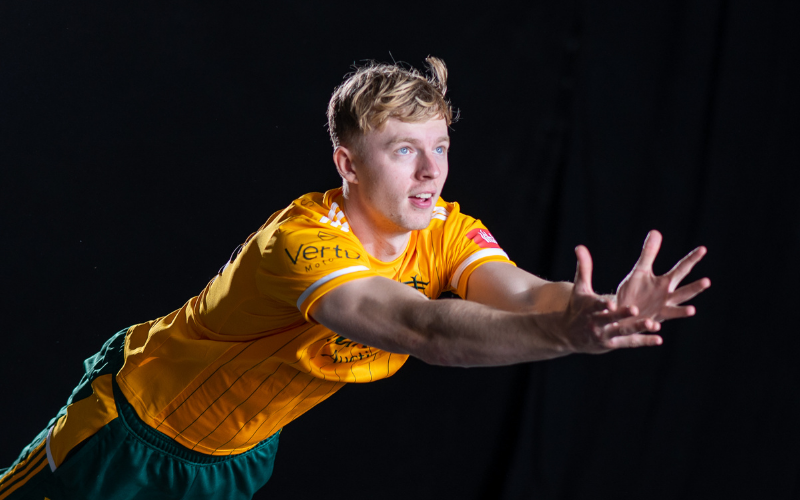 The addition of a partnership with Nottinghamshire County Cricket Club comes as Vertu Motors also renews its contract with Durham Cricket for the 2022 season, as well as restoring its initial partnership with Yorkshire County Cricket Club.
Following the overwhelming vote at the end of March to approve structural reforms in line with the England and Wales Cricket Board's recommendations, Vertu Motors has decided to reinstate its sponsorship with Yorkshire County Cricket Club and support the organisation as it rebuilds.
Vertu Motors also holds a partnership with the Professional Footballers' Association for the PFA Vertu Motors Fans' Player of the Month Award, in addition to partnerships with Sunderland AFC, Middlesbrough FC and Newcastle Eagles.