Vertu Motors And Burnley FC Team Up For Further Two Seasons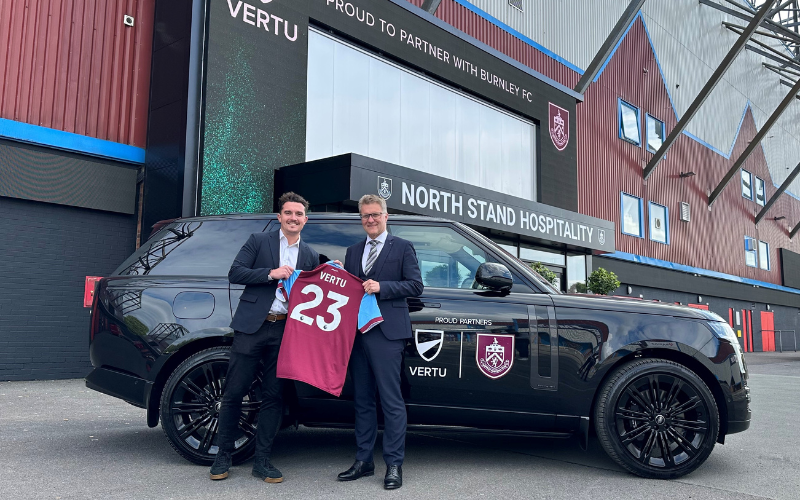 Burnley Football Club are pleased to announce Vertu Motors as its Official Automotive Retailer Partner for the 2023/24 and 2024/25 seasons.
The deal follows the success of the 2022/23 partnership through the Clarets Championship title-winning campaign, with the company committing its support for another two seasons.
Bolstering local ties, Vertu Motors has a Land Rover dealership in nearby Nelson and has several other dealership locations across nearby Bolton, Skipton, Bradford, Keighley and Halifax, with the brand's community ethos showcased during the partnership last season.
Vertu showed its support for the community with a £2,000 donation to Whitehough Outdoor Centre to help with rising energy costs. Operated by Burnley FC in the Community, the Club's official charity, the centre offers outdoor education opportunities for young people from disadvantaged communities, people with special educational needs and community groups including former veterans. With energy bills rising steeply, the running costs of the centre have risen significantly, making the donation, which was handed over by players Josh Brownhill and Jay Rodriguez on behalf of Vertu Motors, very welcome.
Marcus Mellor, Head of Commercial at Burnley Football Club, said: "We're delighted to continue our partnership with Vertu Motors for the next two seasons. As a football club we're committed to forming long-standing partnerships with local businesses and strengthening our relationships across the region. Our work with Vertu Motors is a shining example of this.
"Vertu's passion for both the football club and the local community is admirable, with their community approach aligning with our own values. I look forward to continuing to develop the partnership and coming up with more successful initiatives together over the course of the next two seasons."
Robert Forrester, Chief Executive of Vertu Motors, said: "As a supporter of Burnley Football Club myself, it is wonderful to be partnered with the Club for another two seasons. We are delighted that they've made it back into the Premier League; I'd like to congratulate the Club for an outstanding season.
"To continue our professional relationship, as Burnley Football Club's Official Automotive Retailer Partner, is fantastic. The promotion and everything that comes with it will certainly raise the profile of the Club, and in turn, help us to further raise awareness of our brand, our dealerships, and our services in the surrounding areas. We feel just as part of the community as the Club and endeavour to continue strengthening our ties local to Turf Moor.
"Here's to a successful Premier League campaign for Vincent Kompany and the team!"