Vertu Motors Plc Announces Retirement Of Property Director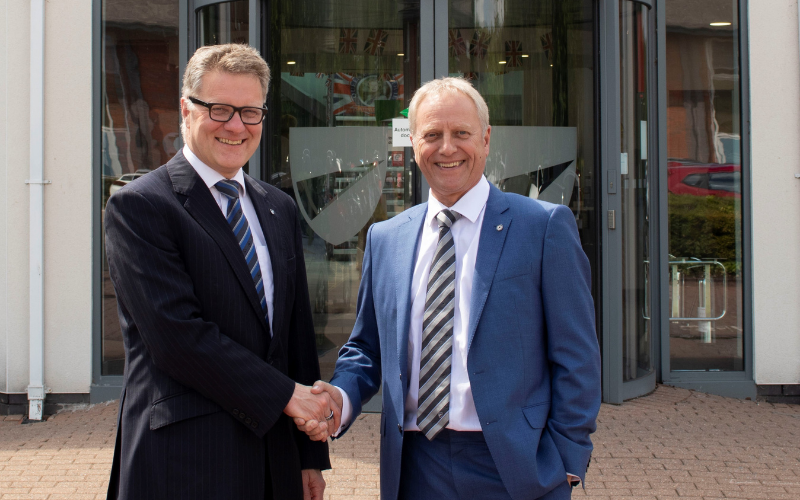 Vertu Motors plc has announced the retirement of its Group Property Director, Andy Johnson.
Andy, 66-years-old, has been with the automotive retailer for 12 years, during which time it has grown from 54 to 160 dealerships.
He has been hugely responsible for the 'bricks and mortar' elements of the business including capital expenditure, designs, compliance, maintenance, acquisitions and disposals, and property projects' due diligence.
After leaving school, Andy, a grandfather, who lives in Prudhoe, Northumberland, became a quantity surveyor.
During his career, he has worked in Saudi Arabia managing building contracts and run his own construction company, focusing on Swedish energy efficient timber frame systems.
Andy first moved into the property side of the motor trade at Sunderland-based Reg Vardy, before joining Vertu Motors plc, which encompasses the Bristol Street Motors, Vertu Motors and Macklin Motors retail brands, in 2010.
His proudest moment within the Group has been his involvement in creating the flagship Macklin Motors Nissan showroom in Glasgow, with its iconic eight-storey high computerised car tower.
Since its opening in 2016, the dealership, just past Townhead on the M8, has become a local landmark, which is used by people to help others navigate to destinations within the city.
During his retirement, Andy plans to play a lot more golf and take regular breaks at his holiday home in La Resina, Spain.
He will continue his association with the Vertu Motors group as a part-time consultant.
Andy said: "I will be sad to retire from Vertu Motors as it has been a pleasure working for the company, and for Robert Forrester in particular – his drive and vision has made the Group what it is today.
"I am looking forward to spending time with my family and enjoying regular rounds of golf.
"I am pleased that I am not totally severing my links with Vertu, but still will work on projects for the business."
Robert Forrester, Chief Executive of Vertu Motors plc, said: "Andy is a first-class manager with exceptional commercial acumen, in addition to extensive property experience and knowledge; I have thoroughly enjoyed working with him over the past 12 years.
"We hope Andy enjoys his increased leisure time, although he will continue to play a part within the business as a consultant.
"I, and all his colleagues throughout the Group, would like to thank Andy for his significant contribution to the success of Vertu Motors plc. We all wish him well for the future."