Vertu Motors promotes long-standing colleague to GM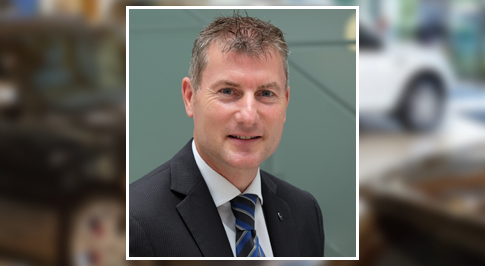 Paul Lowdon has been promoted to general manager of Vertu Group Fleet following the retirement of long-time manager, David Jewell, last month.
Vertu Group Fleet, part of Vertu Motors PLC, said goodbye to David last month after nine years of service and 48 years in the motor industry.
Paul, who has also been part of the Vertu Motors team since the company launched in 2006, takes over the role after working alongside David after nearly 16 years in the fleet business.
Paul first worked alongside David in his role as a local business specialist at Arriva fleet division in 2000, the pair then joined forces to launch Reg Vardy's very own fleet business in 2003.
After a number of successful years working across both local business and broker management roles, the pair moved to Vertu Motors in 2006.
Following Vertu Motors' acquisition of Bristol Street Motors in 2007, Vertu Group Fleet was launched with three colleagues supplying 500 vehicles in its first year. The team has risen to 21 colleagues having sold 10,000 vehicles in eight years of business.
As one of the very first colleagues to join Vertu Motors when the company was formed in 2006, Paul has channelled the company values of commitment, professionalism and integrity from the outset.
Not only has Paul spearheaded the growth of Vertu Motors fleet division, but he has never shied away from opportunity – he recalls selling the company's first car in early 2007, a Vauxhall Corsa at the Chesterfield dealership. Another opportunity Paul has embraced is that of managing the whole Fleet team following David's recent retirement.
"David's shoes are big ones to fill but I'm very excited to take over the role of Group fleet general manager and continue my career with Vertu Motors," Paul explained.
"As one of the first colleagues to join Robert Forrester and David Crane on the Vertu Motors journey, I have watched the company grow from the ground up. We have moved several times to accommodate the ever-expanding Vertu Motors team and I am incredibly proud to take the helm of the fantastic fleet division.
He added: "We have a team of 21 professionals dedicated to delivering an outstanding customer experience to all fleet customers. I'm hoping to build on the already-strong part of the business and continue enforcing the company values of trust and commitment to every aspect of the role."
Robert Forrester, CEO of Vertu Motors, commented on Paul's promotion: "Paul has been an asset to the Vertu Motors team since day one. I'm delighted to see him promoted to manager of the fleet division.
"In his nine years' of service to Vertu, Paul has thoroughly demonstrated the Group values of passion, respect, professionalism, integrity, recognition, opportunity and commitment.
"As the fleet division continues to grow, I can't think of anyone better to lead the team and continue to deliver an excellent service to all our fleet customers."