Vertu Specialist Cars celebrates growth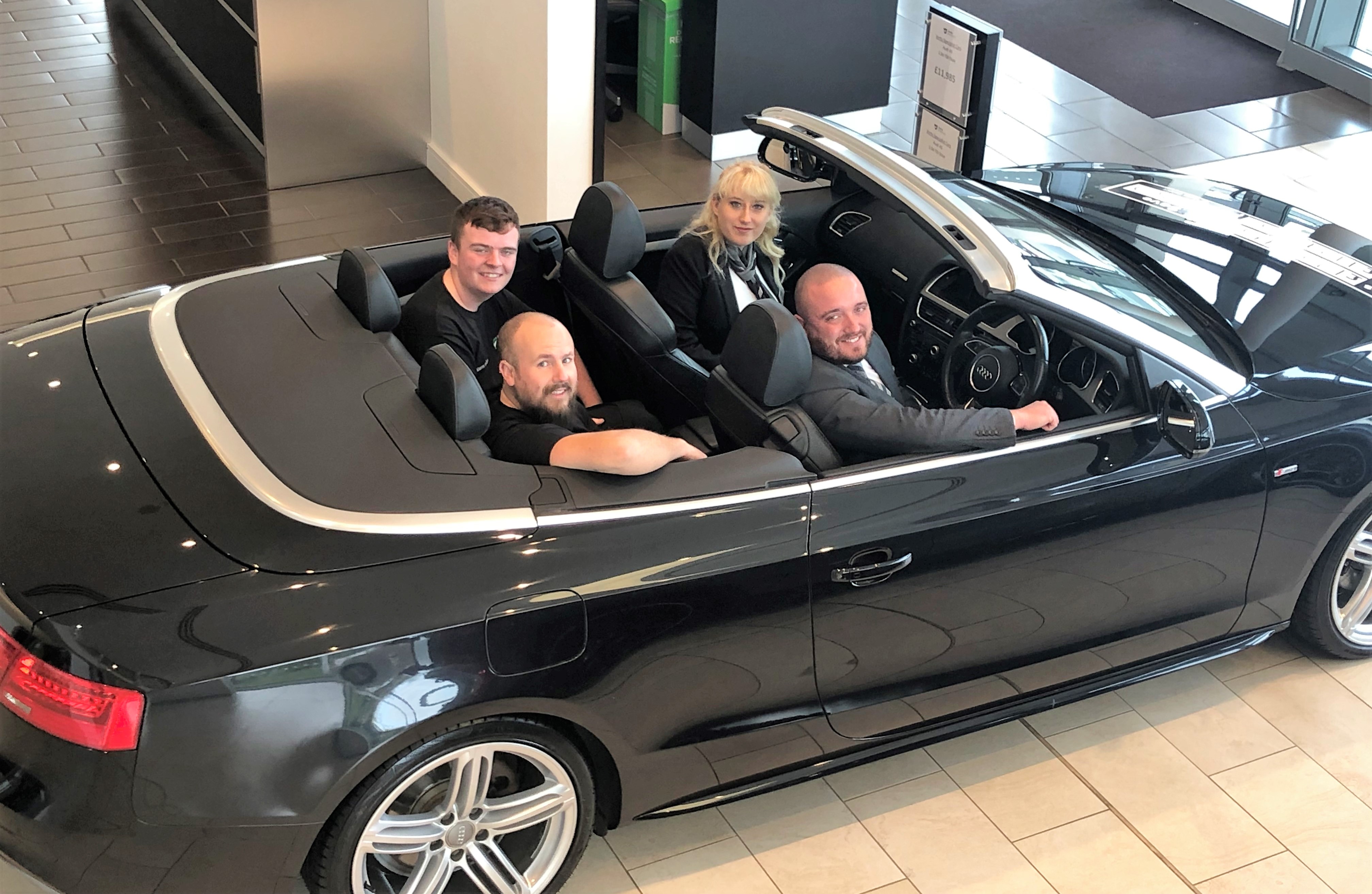 Silverlink-based Vertu Specialist Cars is welcoming four new recruits to its site.
Vertu Specialist Cars is reflecting the growth in the premium used car market and has increased its offering to 70 used cars on-site, with brands including Infiniti, Audi, BMW, Mercedes, Land Rover, Jaguar, Lexus, Infiniti and Porsche.
Vertu Specialist Cars will have access to 4000 of the Group's premium used stock and will continue to provide Infiniti owners with a full MOT, servicing and repair service, with parts supplied by the manufacturer.
In addition to bolstering its customer offering, the dealership has taken on two apprentices, Kieran Jordison and Owen Clinton, merchandiser, Shannon Hebron, who will focus on the dealership's digital presence, and newly-promoted sales manager Lee Cummings, who has eight years' industry experience, with brands including BMW.
Jeff Aynsley, general manager of Vertu Specialist Cars, said: "The whole team will continue to offer first-class expertise across MOTs, servicing and repairs on Infiniti cars as well as introducing customers to our wide range of premium used vehicles.
"I am delighted to welcome the new recruits, who bring a winning mix of talent, enthusiasm and experience to our brilliant award-winning team. As always, our priority remains to offer great service and we look forward to welcoming new and existing customers."