'What's yours called?' - Study reveals top car names in 2017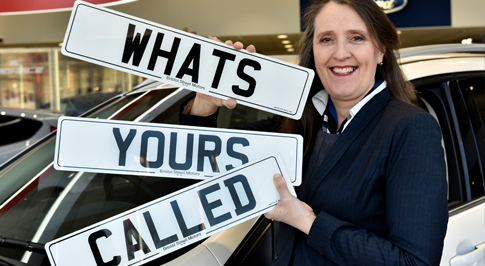 Giving a car a pet name is still very popular with UK drivers, with the vast majority of people who do so bestowing a human name on their vehicle, according to new research* carried out by Vertu Motors plc.
According to the poll, the top three car names are:
Betsy
Daisy
Beast
It also found that women are more likely to name their cars than men, with the majority giving their cars a female gender with names including:
Fifi
Minty
Sylvia
Pearl
Ava
Ruby
However, a number of very traditional male names were cited by respondents including:
Henry
Roger
Neville
Bernard
Car owners are also inspired by celebrities and iconic figures with Lemmy, Napoleon, Morrissey, CP30, Beano, Professor Yaffle, Noddy, The Hoff and Scooby all having cars named after them. The enigmatic talents of footballers Becks (David Beckham) and Iniesta (Barcelona star Andres Iniesta) have also been celebrated with the accolade!
Nearly 50% of the people questioned also believed their car had its own personality, with 11% describing their car as 'quirky', 10% as 'sporty' and 7% as 'feisty'.
Liz Cope, chief marketing officer at Vertu Motors, said: "Buying a car is usually one of the biggest purchases a person makes, and these days it is a crucial part of everyday living so it is not surprising that many people like to bring it to life by giving it a name.
"It is also interesting that both men and women appear to class their car as 'female' and name it accordingly."
Liz added: "We carried out this research as part of our 'What's Yours Called?' campaign, which is all about personalisation, reflecting the personal service all our dealerships offer to customers."
*All figures, unless otherwise stated, are from YouGov Plc. Total sample size was 2,080 adults. Fieldwork was undertaken between 16th - 17th February 2017. The survey was carried out online. The figures have been weighted and are representative of all GB adults (aged 18+).
An AA-Populus poll of 6,127 adults aged 18+ on The AA/Populus online panel between 16th – 24th September 2014 found that 39% of people gave their car a name.