Workshop controller clocks up 35 years at BSM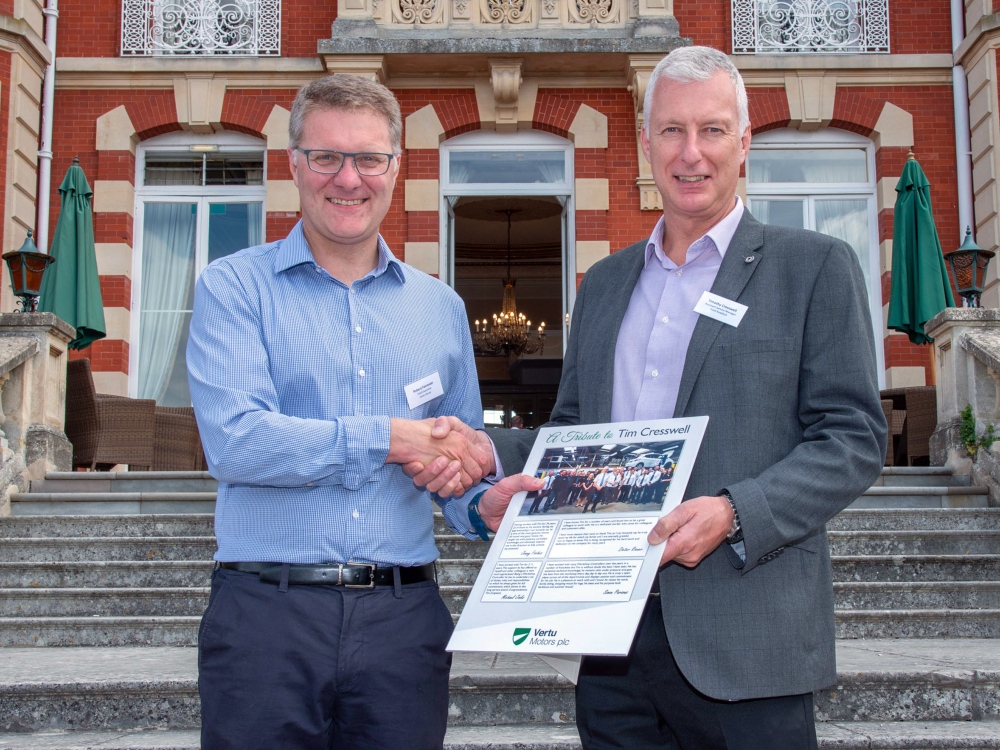 A workshop controller at Bristol Street Motors Redditch Ford is celebrating his 35th anniversary at the site.
Tim Cresswell, who started as an apprentice technician in 1978, has more than 40 years' experience in the industry. Tim has worked in many roles including being a mechanic, a master technician and most recently, workshop controller, a temporary role that he was offered on a permanent basis, after impressing senior management.
Throughout his career, Tim's highlights include being in the first set of seven Ford Master Technicians to be trained by the manufacturer in 1997, and being recognised as the 'Workshop Controller of the Year' by Vertu Motors, the retail Group which operates Bristol Street Motors, earlier this year.
Tim said: "I think I am very lucky to have loved my job for the past 35 years and the time has flown by. My colleagues at the Redditch Ford site are fantastic, and have definitely added to the enjoyment of working here. There are some people who have been at the site for a number of years and in this day and age, I think that that speaks volumes about the company.
"I have thoroughly enjoyed being a workshop controller over the years - I still like to get my hands dirty, and I look forward to the years to come"
Simon Parsons, general manager at Bristol Street Motors Redditch Ford, said: "I have worked with many workshop controllers over the years in a number of franchises but Tim is without doubt the best I have seen. He has extensive technical knowledge, he remains calm under pressure and gets the best from the workshop every day, day in day out.
"He is truly a team player across all of the departments and displays passion and commitment for his job. He is a pleasure to work with and I know he values his work, family, skiing, chopping wood for logs, his bees, his purpose-built barbeque and summer house!