Welcome to Business Development Centre
Meet the Team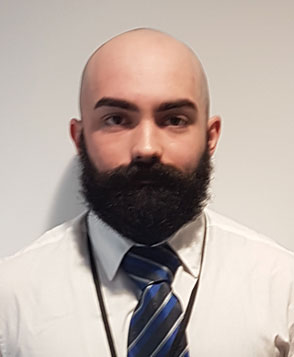 Sean Keers
Central Reception Team Manager
What our customers are saying at

Business Development Centre
Just spoken to a Booking Coordinator in the Service Booking department. Could not have been more helpful and a pleasure to deal with.

Mr Hazell
Business Development Centre
I spoke to a Booking Agent (in the servicing booking head office) who was very pleasant, chatty and knowledgeable about the requirements of my car. Although the service ended up costing me more than was originally quoted the Booking Agent explained why and even managed to pop a little bit of discount through too for me. I hope the dealership are as good as this agent. Keep up the good work

Mr Elves
Business Development Centre
I rang today to get my car checked. My call was answered by a lovely Advisor. They were extremely friendly, honest and kind. They put me at ease and alleviated all my anxiety around getting my car checked. They gave me reassurances around Covid precautions, but on a more personal note they were honest about their own limitations and eased my anxiety about coming out of Lockdown to get my car checked (which even under normal conditions I would struggle with as a anxious person). The compassion they showed me in an empowering and non judgemental way was truly inspirational. To have a compassionate, considerate and kind Advisor on the end of a phone line to service a car is an overwhelming surprise. Not only is the Advisor of huge value to your company but they are a credit to your company's ethos. Thank you for your kindness and thank you Bristol Street for employing such a lovely Advisor.

Mrs Brindley
Business Development Centre