Bob Bean joins Bristol Street Motors Volvo Derby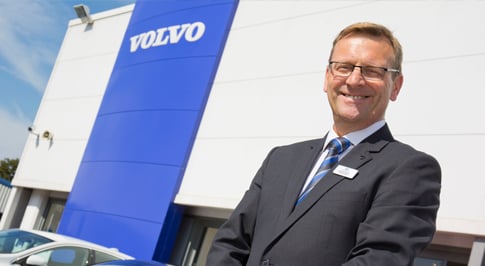 Bristol Street Motors has appointed experienced manager Bob Bean to oversee its Volvo Derby dealership. Bob brings with him a wealth of experience having made inroads into the motor retail industry 38 years ago straight from school as a 16-year-old apprentice with Mercedes-Benz UK.
Bob gained further experience both in the workshop and showroom before becoming a general manager, spending two decades between Mercedes-Benz and Vauxhall, before moving to Volvo. He has spent the last 17 years getting to know the Swedish manufacturer.
During his time in senior positions at dealerships throughout the region, Bob helped the dealerships towards winning several awards, including Volvo's Dealer of the Year.
He said: "Bristol Street Motors has an excellent reputation and I'm looking forward to working with my new team here at our Sir Frank Whittle Road dealership to build on that. I plan to lead from the front to demonstrate that enthusiasm and a positive approach to tasks makes a real difference to customer and colleague satisfaction.
"Every single one of our customers who were reviewed by independent review website, Judge Service, said they would recommend the dealership to a friend or family. I want to build on that, to maintain and deliver excellent customer service and become an award-winning dealership."
Malcolm Chambers, premium division director for Vertu Motors plc, the parent company of Bristol Street Motors, said: "It's fantastic to have Bob on board. He has a great deal of experience in the industry and knows the Volvo brand inside out.
"He is a motivated and hardworking leader and I'm confident that his enthusiasm and approach to customer service will help drive the business forward. Customers and colleagues alike with benefit from his great experience and knowledge."