Bristol Street Motors Shows Its Support For The Motability Community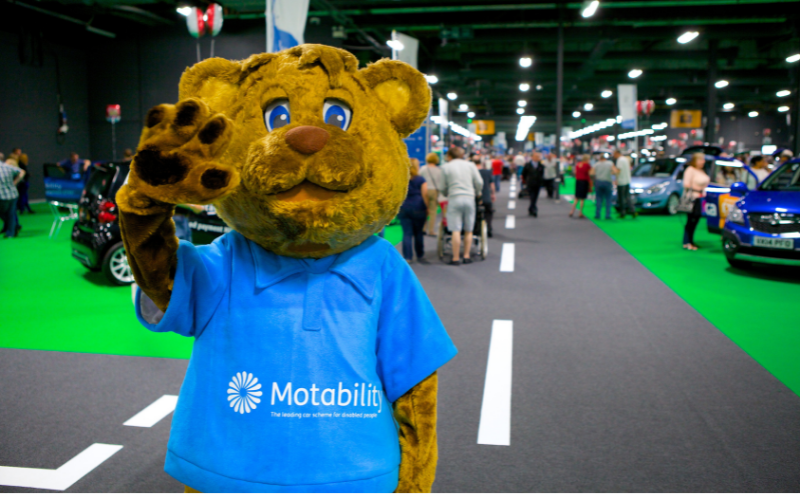 Bristol Street Motors is demonstrating its support of the Motability community with 30 colleagues attending the UK's premier Motability event.
The Motability Scheme, which enables people to become mobile by exchanging their mobility allowance to lease a new car, Wheelchair Accessible Vehicle (WAV), scooter or powered wheelchair, is holding The Big Event at the National Exhibition Centre (NEC) in Birmingham on Friday 21st and Saturday 22nd May.
As well as about 30 dealership colleagues attending stands, including one for Ford Motability vehicles, Bristol Street Motors is supplying the cars for the SEAT exhibition area too.
The Motability's flagship event provides the opportunity for visitors to find out everything they need to know about the scheme, see the latest range of products, take a test drive and get any questions they have answered by experts, all under one roof.
A new addition to the event is an Electric Vehicle Info Hub, showcasing a selection of environmentally friendly vehicles and the latest charging app technology.
The aim is to enable people with mobility issues to find the right transport solution for them.
Robert Forrester, Chief Executive of Bristol Street Motors, said: "As a company, we always are keen to support motoring initiatives in the wider community.
"The Big Event is important as it gives us, the organisers and others in the motor trade, the opportunity to raise awareness of a scheme which is of significant benefit to many people.
"It also enables our colleagues to add to their extensive knowledge about the latest range of Mobility Scheme vehicles, and the most recent advances in adaptations and technology.
"Bristol Street Motors prides itself on listening to what our customers need, and this event allows us to ensure our approach and levels of service and care meet people's differing requirements.
"Our dealerships have teams of Motability experts ready to support customers with disabilities, including confirming eligibility, choosing the perfect vehicle to meet their needs, to organising the tax, insurance, roadside assistance, servicing and maintenance, in order to make the whole process as smooth and hassle-free as possible. We're delighted to be involved in such a great event."
Visit www.bristolstreet.co.uk/motability/what-is-motability/ to find out more about the Motability Scheme.