Celebrations in Store for Community Project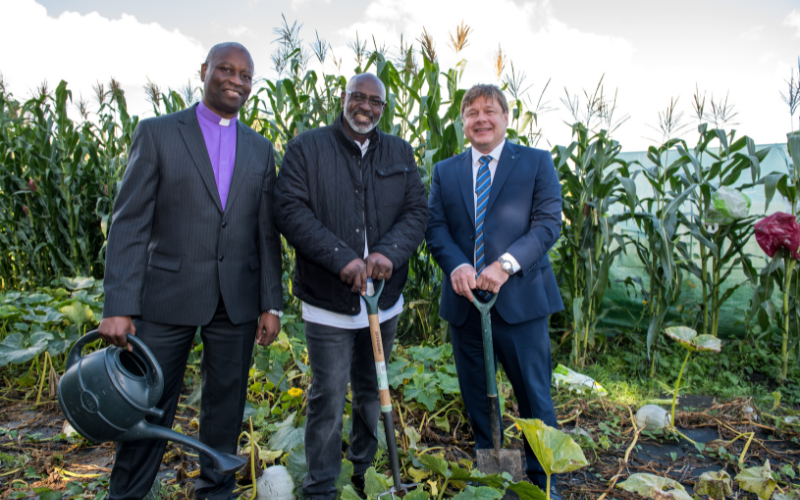 The Back to Eden Community Project is expecting a bumper harvest and is preparing for celebrations, as it embarks on its one-year anniversary.
The Wolverhampton based community project began in November 2021 at Heath Town allotments. The Covid-19 pandemic proved a very difficult time, particularly for members of the African Caribbean community, resulting in the establishment of the project through the purchase of ten allotments to help combat health inequalities and support mental wellbeing.
Bristol Street Motors, which operates a number of car dealerships across the West Midlands, has supported the initiative since it started and continues to work closely with the leaders of the project.
In just under a year, nine out of the ten available allotments have been taken up by Trinity Primary School, Heath Park Secondary School, the Sudanese Women's Group, the Wolves Foundation and four other church and community groups. Since the project started, the community has also benefited from a £5,000 donation by United Living.
A successful year for the project has produced a vast amount of food for the affected community, paving the way for celebrations later in the year.
Robert Forrester, Chief Executive of Bristol Street Motors, said: "I'm delighted to see that the project has been so successful since it started in 2021. The success has a positive impact on the local community and has already encouraged healthy eating, as well as providing physical activity for community members.
"It is also great to see different generations enjoying working together and I hope they all celebrate their hard work."
Joe Jackson from Churches 4 Positive Change said: "This project has been a combined effort from many different parties. It has created a fantastic area for people to enjoy for years to come. We want to thank Bristol Street Motors for their support towards the project and look forward to continuing our work with them."
The organisations that are member of Churches 4 Positive Change are currently: New Testament Church of God x 4, Church of God of Prophecy x 2, Seventh Day Adventist x 2, Zion City Tabernacle, Mount Shiloh Apostolic, Christian Life City and African Caribbean Community Initiative.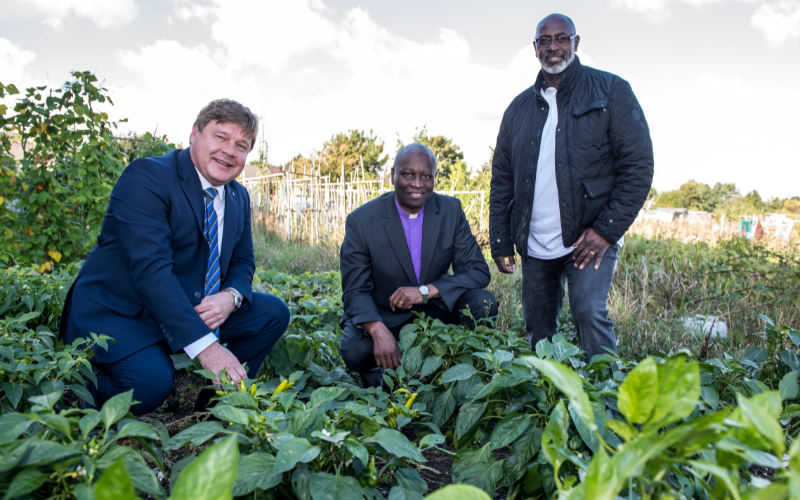 L - R Jonathan Browne with Ruben King and Joe Jackson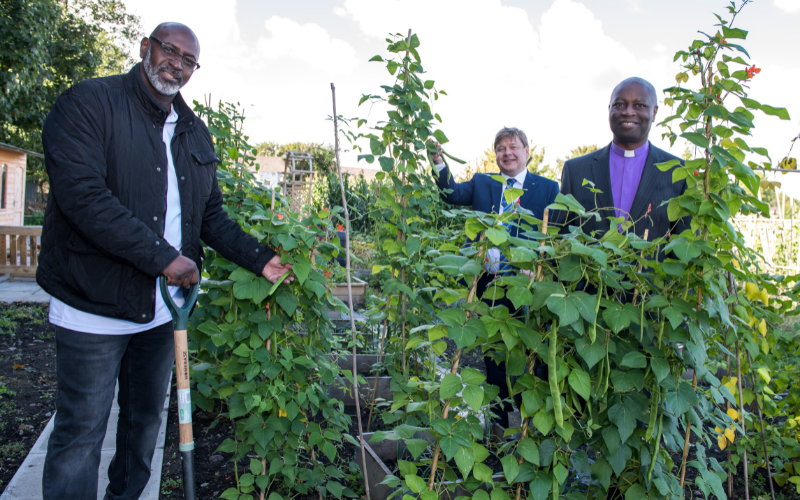 L - R Joe Jackson, Jonathan Browne and Ruben King