Consultant On Vertu BMW Deal Takes On Top Job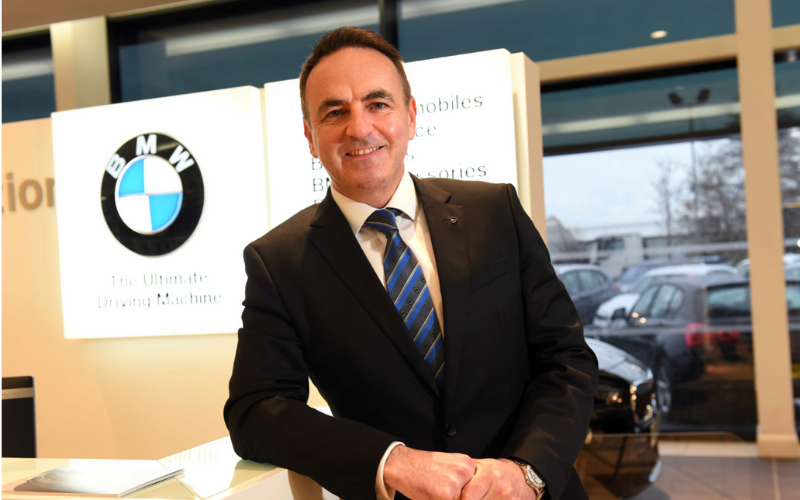 Vertu Motors plc has appointed Anthony Masterson as franchise director for its newly acquired BMW and MINI dealerships in the North East and North Yorkshire.
Anthony is an experienced professional with more than 20 years' working with the BMW brand, including as shareholder and director at Knights BMW and franchise director at Marshall plc.
He worked as a consultant on the deal which saw Vertu Motors plc become the largest motor retailer in the North East, with the £28 million acquisition of 12 BMW and MINI sales outlets in five locations from Inchcape plc.
Part of his remit was to recruit a new franchise director. However, Vertu soon became aware that the most effective way to make these businesses flourish was to use Anthony's knowledge and expertise in the BMW network by persuading him to take on the role.
Anthony Masterson said: "I have been steeped in BMW for most of my career and the more I worked with chief executive Robert Forrester and the team at Vertu Motors, the more I knew this was the role for me.
"Robert's passion and drive to succeed are irresistible and I am looking forward to getting to know the teams and to return these dealerships to their former success in delivering both for customers and financially."
Robert Forrester, chief executive of Vertu Motors plc, said: "There is no better person to take charge of our new BMW and MINI sites than Anthony and I am delighted to welcome him to the business.
"He is well-known within the brand and the motor retail sector, which will be a huge benefit as we integrate the new sites and colleagues with existing experienced Vertu operational management.
"This is an exciting time for the Group, the acquisition signals our ambition and attracting colleagues of Anthony's calibre is key to our ongoing success."
The new sites are located in Sunderland, Teesside, Durham, York and Malton and will be rebranded as Vertu BMW and Vertu MINI.