Doncaster Motor Professional Recognised With National Award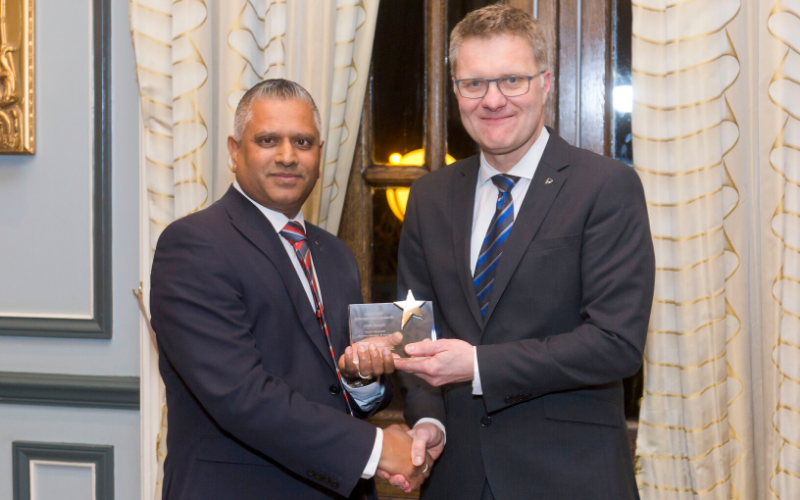 Jindy Sansoa, business manager at Vertu Honda Doncaster, has been acknowledged with a national award for his contribution to the ongoing success of the dealership.
Jindy was named 'Business Manager of the Year' at Vertu Motors plc's CEO Awards. The awards recognise the company's top-performing colleagues from each area of the business, who have delivered exceptional performances and produced outstanding results.
Vertu Motors plc chief executive, Robert Forrester, hosted the awards at the 18th century mansion, Oulton Hall in Leeds, as the motor retailer rewarded the efforts of its colleagues.
Robert reviews each individual nomination before personally selecting the top performers in each area of the business and deciding who wins one of the nine different category awards.
Jindy's nomination noted that he has 'played a huge part in the success of Honda Doncaster this year and since his arrival has brought to life all of the five unteachables – talent, drive, energy, attitude and character.' It also stated that Jindy is 'a joy to work with and is always smiling emitting energy and positive leadership his team want to follow'.
Robert Forrester said: "Jindy's performance has been exceptional and he and the team have driven Honda Doncaster to be a star performer in the Group.
"His positive leadership style has energised his team and he is a worthy winner of this accolade."
Jindy said: "I am so proud that the Group has personally chosen me for this award.
"Vertu Motors is a fantastic company to work for and supports me to be the very best manager I can be, and this is a huge part of my success and that of the whole team."