Food Banks Receive Further Support From Vertu Mercedes-Benz Slough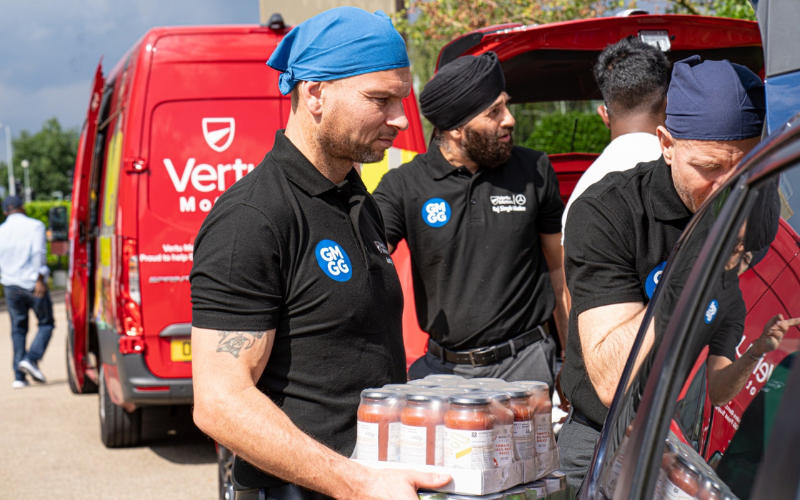 Vertu Mercedes-Benz Slough is increasing its commitment to support a local Sikh temple's charity work by donating the time of its team, having already provided a van to help supply food banks.
The dealership has been working alongside the Guru Maneyo Granth Gurdwara Food Support charity since June of this year, when it offered the free use of one of its Mercedes-Benz Sprinter vans.
Since then, members of the Vertu Mercedes-Benz Slough team have been donating their time to help the charity distribute fresh produce to 130 charities, faith organisations and individuals. Some of the team have even swapped cutting deals on cars to chopping vegetables in the temple's kitchen, which prepares meals for those in need as part of its langar community kitchen.
To further support the Guru Maneyo Granth Gurdwara, Vertu Mercedes-Benz Slough has also pledged to use the temple's meeting room facilities for training courses and other events.
Volunteers at Guru Maneyo Granth Gurdwara, one of the largest Sikh temples in the UK, based on Bath Road, started the food support charity at the beginning of the pandemic. It ensures that Slough's most vulnerable are able to enjoy a proper meal, whether through food banks or by delivering produce to those unable to leave their homes for medical reasons.
The charity's work has been recognised with a special award for 'community resourcefulness in response to COVID-19', as well as the prestigious Queen's Award.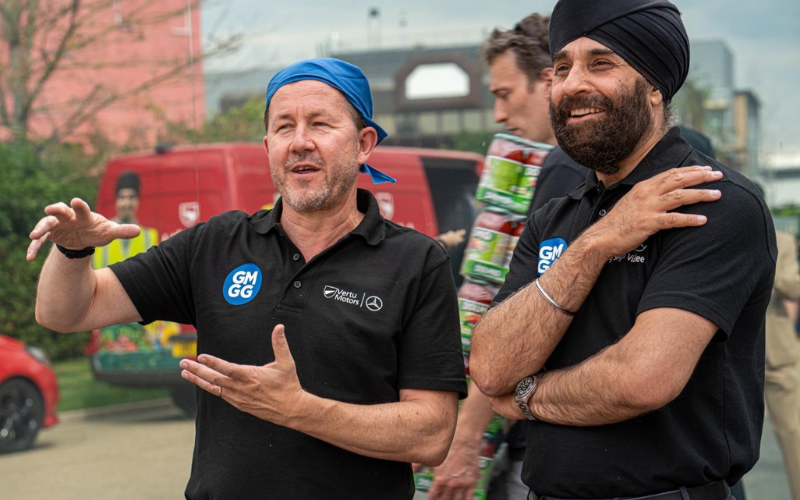 Sukhdeep Dhillon, Sewadar at Guru Maneyo Granth Gurdwara, said: "It's fantastic to have a strong local partner like Vertu Mercedes-Benz Slough. The van has been incredibly helpful for us as we continue to make these vital deliveries across our region. Having the extra help from the dealership's team of volunteers allows us to reach more people and organisations in a shorter time.
"We hope that we can continue to develop our relationship and work together to help those most in need in Slough and the surrounding areas."
Raj Singh Virdee, Head of Business at Mercedes-Benz Slough, said: "As someone who practices the Sikh faith, I am delighted that we have been able to help Guru Maneyo Granth Gurdwara Food Support with its mission to prevent anyone going hungry.
"Vertu Motors is always keen to support local charities and give back to the community, and all of the team at Vertu Mercedes-Benz Slough have risen to the challenge. I'm very proud to work for such a caring and compassionate company."
To find out more about Guru Maneyo Granth Gurdwara or its services, please visit: www.gmggurdwara.com/