Hat-Trick Of Awards For North East Motorcycle Dealership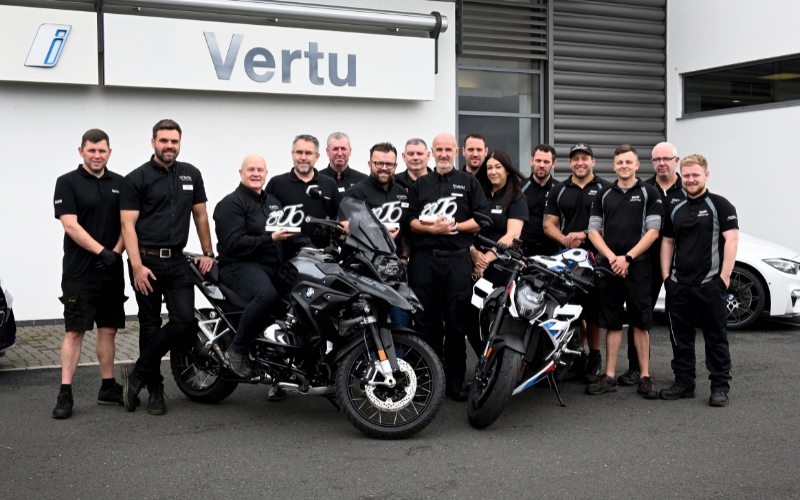 The dealership's general manager Mark Exley (sat on motorcycle) with BMW's Phil Thornton and the rest of the dealership team
Vertu Sunderland BMW Motorrad has been recognised at BMW Motorrad's annual 'MOJO' awards by taking home a trio of prestigious industry titles.
The three awards include: Tier One New BMW Motorrad Retailer of the Year, Tier One Used BMW Motorrad Retailer of the Year and Most Improved BMW Motorrad Retailer of the Year.
Tier One relates to larger sites and the awards are based on sales. The 'Most Improved' award considers sales, service performance and customer satisfaction across the whole BMW Motorrad network in the UK.
The awards were held in Almeria in Spain, with Vertu Sunderland BMW Motorrad represented by their Assistant Sales Manager Will Hiftle.
The Sunderland BMW Motorrad retail centre joined the Vertu Motorcycles brand in December 2020, following the £28million acquisition of 12 BMW and MINI sales outlets across five locations from Inchcape plc. The deal meant that the Vertu Motors group became the biggest motor retailer in the North East.
Mark Exley, General Manager at Vertu Sunderland BMW Motorrad, said: "I am so proud of the whole team. To win awards based on sales is very gratifying but to also be recognised for our customer service is fantastic."
"Will Hiftle was as stunned as we all were that the dealership took three top awards, so much so that he had to leave the trophies behind to be delivered, as they wouldn't fit into his luggage!"
"We're looking forward to proudly displaying them when they arrive from Spain."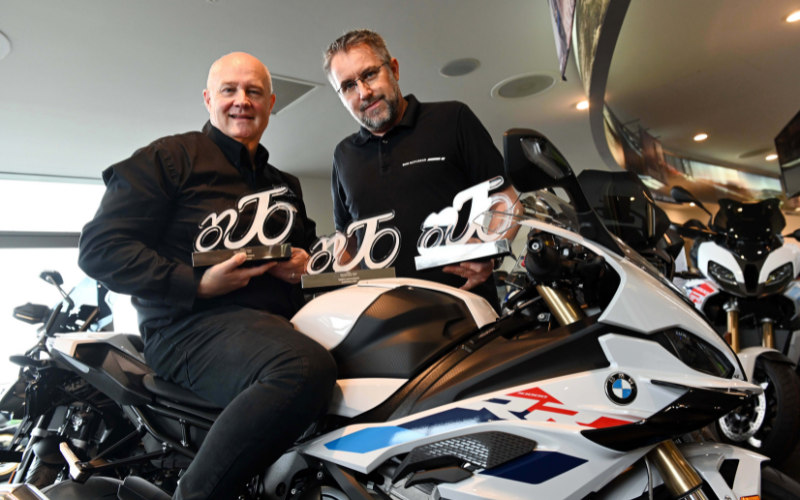 Mark Exley, General Manager of Vertu Sunderland BMW Motorrad, with BMW's Phil Thornton
Mark Goode, Brand Director for Vertu Motorcycles, said: "These awards are a testament to the hard work and dedication of all the colleagues at Vertu BMW Motorrad Sunderland."
"To win not one but three awards is a huge achievement and showcases our consistency in providing excellent service to our customers, meeting the very high standards we set. Well done to Mark Exley and his whole team."