Investment Works Completed On Bristol Street Motors Worcester Citroen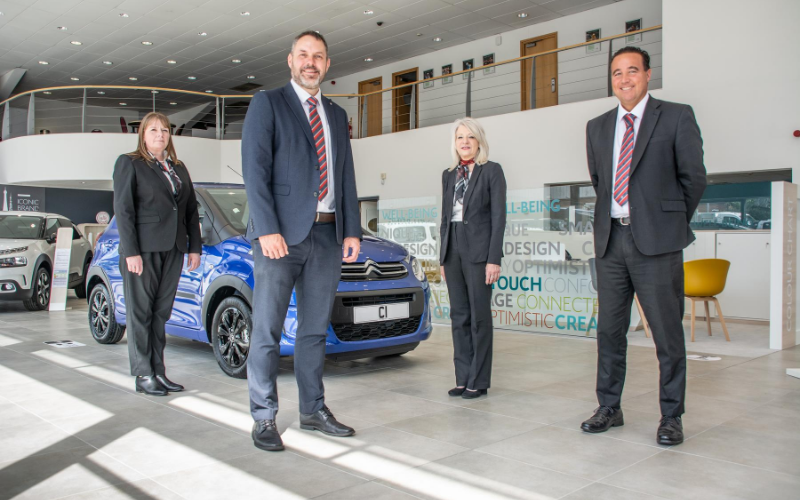 Bristol Street Motors is welcoming a Citroen franchise to its Ford dealership based in Worcester following a £250,000 investment in the Cosgrove Close site.
The dual franchise site features state-of-the-art showrooms for each brand with a brand neutral shared service reception and service centre.
The Citroen dealership boasts a wide range of the brand's new hybrid and electric models, as well as its existing portfolio of petrol and diesel vehicles. By 2025, Citroen has pledged to produce an electrified version of every car and van in its range.
Motability customers will be welcomed at the Citroen dealership, with a specialist on hand to guide them through the process of choosing the best vehicle for their individual requirements.
In line with social distancing guidelines, the site currently has robust health and safety policies to keep staff and customers safe, including hand sanitiser stations throughout the dealership, the use of face coverings for staff, and demo cars will only be unlocked when a customer asks. Once a customer has viewed the demo car, a member of staff will then fully sanitise the car and lock it again, ready for the next customer.
Johnny Best, general manager at Bristol Street Motors Worcester Citroen, said: "Adding the Citroen dealership to the existing Ford site in Worcester is an exciting move for the Group.
"The showroom looks fantastic, and the team is geared up and ready to provide fantastic service to our customers, in line with our new social distancing procedures."