Macklin Motors Glasgow Ford Receives Prestigious Ford President's Award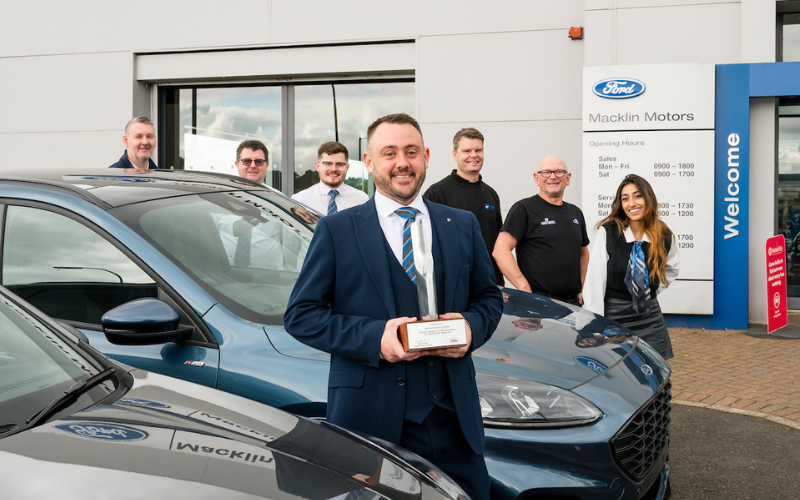 Macklin Motors Glasgow Ford has received a prestigious Ford President's Award.
The award commends the dealership's exceptional performance and commitment to excellent customer service.
The Ford President's Award is a Celebration of Excellence, exclusively given to top-performing Ford dealerships that consistently exceed sales goals and achieve high levels of customer satisfaction.
Mark Super, General Manager of Macklin Motors Glasgow Ford, said: "We are incredibly proud to receive the Ford President's Award, which recognises our commitment to providing our customers with the highest level of service, satisfaction, and overall experience.
"This accolade acknowledges the hard work and dedication of all colleagues, and we are grateful for this recognition."
Robert Forrester, Chief Executive of Macklin Motors, said: "Well done to everyone at Macklin Motors Glasgow Ford.
"This is not an easy award to win; it is credit to Mark and his team for consistently performing well, to be recognised by the manufacturer in this way."
The Ford President's Award is a highly coveted distinction, with only 340 dealerships out of more than 5,000 Ford dealerships nationwide receiving it.