Major Award For Bristol Street Motors Hyundai Division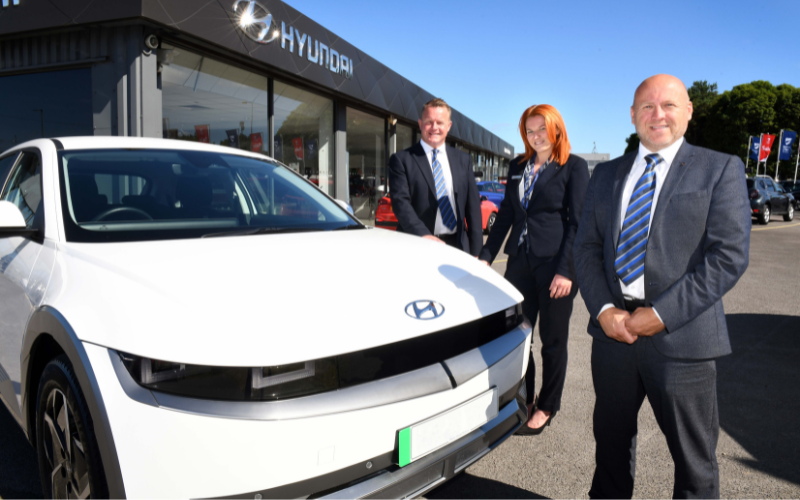 Bristol Street Motors has been recognised for its excellence, as Hyundai Motor UK reveals the results of its latest Annual Dealer Awards.
The awards celebrate the best performers across a number of key areas. Bristol Street Motors' Hyundai division was named as a joint winner in the group customer excellence category, with its Bristol Street Motors Peterlee Hyundai dealership ranked as the best 'Overall Dealer' in the country.
Throughout 2021, each of Hyundai's network of 148 dealers was evaluated in five key areas: new car sales, aftersales performance, customer experience, dealer profitability and alternative fuel sales. Bristol Street Motors consequently made it to the top of the list.
Paul Walton, Hyundai Franchise Director for Bristol Street Motors, said: "I am incredibly proud that both our Peterlee dealership and our whole division have been recognised by Hyundai UK for their outstanding performances in 2021.
"It is incredibly rewarding to receive third-party acknowledgement of the hard work of colleagues across our Hyundai dealerships, reinforcing our own ethos of providing the very best customer service. Well done to all!"
Ashley Andrew, Managing Director of Hyundai Motor UK, said: "2021 was a fantastic year for Hyundai Motor UK, with nearly 70,000 cars registered and enormous demand for our plug-in hybrid and fully electric models.
"Our dealers remain an absolutely crucial phase in the sales and ownership process for our buyers; achieving record market share – as we did last year – simply wouldn't have been possible without their valuable support and dedication."
Hyundai Motor UK achieved its highest ever yearly market share in 2021, recording 4.23% of new car sales during 2021. Its fully electric models surpassed 10,000 registrations in 2021, with surging demand for the newly introduced IONIQ 5, the first model built on Hyundai's new E-GMP bespoke electric vehicle platform.