More Award Success For Vansdirect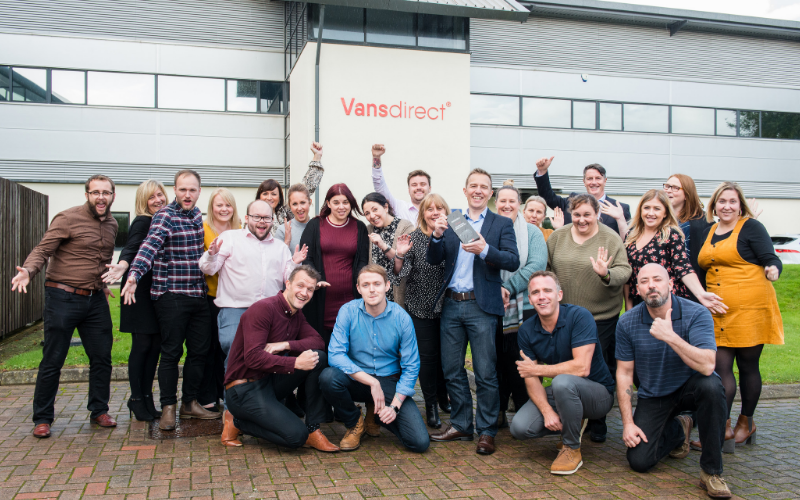 Vansdirect, the Newport-based online retailer (www.vansdirect.co.uk), has been recognised for its excellence with a prestigious national award.
For the fourth consecutive year the business, which was acquired by Vertu Motors plc in January 2019, has been named as Best Van Leasing Broker in the Leasing Broker Federation Awards.
The Leasing Broker Awards, now in their seventh year, are designed to recognise the excellence and professionalism of leasing brokers, providers of lease and finance facilities to the SME and fleet sector.
The judges' citation said 'Focusing on the right van for the right person is at the heart of VansDirect. This year, targeted investments in IT, compliance and people has meant they are now reaping the rewards in terms of business success. With market-leading satisfaction scores, while focusing on long term sustainable partnerships with OEMs, Leasing and their clients, Vans Direct are worthy winners.'
Award-winning Vansdirect was founded in 1999 in the Welsh valleys and has become one of the top independent commercial van retailers. The business was restructured in 2009 by Jane Pocock and Richard Simmonds and the business began a significant growth trajectory, quadrupling its annual sales. It recently committed to its Welsh roots, signing a new 10-year lease on its Newport premises.
The British Vehicle Rental & Leasing Association's (BVRLA) most recent Leasing Broker Survey showed that the combined leasing broker car and van fleet grew by 10% in 2018, with a similar 10% growth in new business.
Richard Simmonds, managing director of Vansdirect, said: "At Vansdirect we are incredibly proud of the service we provide to our customers, offering independent expert advice to help thousands of people find the best vehicle and finance in a growing market.
"To be recognised yet again at the Leasing Broker Awards, where the judges are experts in our sector, is a testament to the hard work of everyone in the team." approved
Robert Forrester, chief executive officer of Vertu Motors plc, said: "I am delighted for the team at Vansdirect. To win this award four years running is a great achievement and demonstrates an ongoing commitment to customer service excellence. Well done!"